Building Material Vertical Farm Substrate Planting Trough Greenhouse Planting Growth Gutter in Nft Hydroponics System
I. What is hydroponics
Hydroponics, simply defined, is the growing of plants in a water and fertilizer solution containing the necessary nutrients for plant growth. The word was derived from two Greek words, hydro, meaning water, and ponos, meaning labor, or literally, water working.
II. The advantage of hydroponics
- Save land. You can plant anywhere , even on the roof top
- Save water
- Save labor
- Save fertilizer
- Save pesticide
- High production
- High product quality and more safety
- Product harmony
- All the growing conditions can be controlled.
III. Types of hydroponics systems
In commercial production, the two primary hydroponics growing methods are NFT (Nutrient Film Technique) and substrate. The biggest difference between the NFT and substrate systems is the use of a growing medium.
- NFT (Nutrient Film Technique) System
In an NFT system, the plants are grown in channels which the nutrient solution is pumped through. The plan roots are kept moist by the thin film of nutrient solution as it passes by.
NFT is idea for shorter-term plants and crops such as lettuce and some herbs.
- Substrate System
In this system, the nutrient solution is delivered to the plants through drip emitters on a timed system. The drip cycle flushes the growing medium (rockwool, perlite, etc), providing the plants with fresh nutrients, water and oxygen.
Substrate system is often used to grow long-term plants - such as tomato plants.
IV.
The p
roduct
d
escription
for our
Riteng hydroponics system
a
gricultural
p
lastic
p
roducts
.
| | |
| --- | --- |
| Item Number: | NFT channel/Planting trough/Planting tube |
| Size: | 100*100mm |
| Material: | Safe Virgin PVC material |
| Thickness: | 2.0mm |
| Length: | 2.9m/5.8/as request |
| Application: | Agriculture planting |
| Sample: | Available |
| Shipping way: | Express, Air, Sea shipment |
Product Show: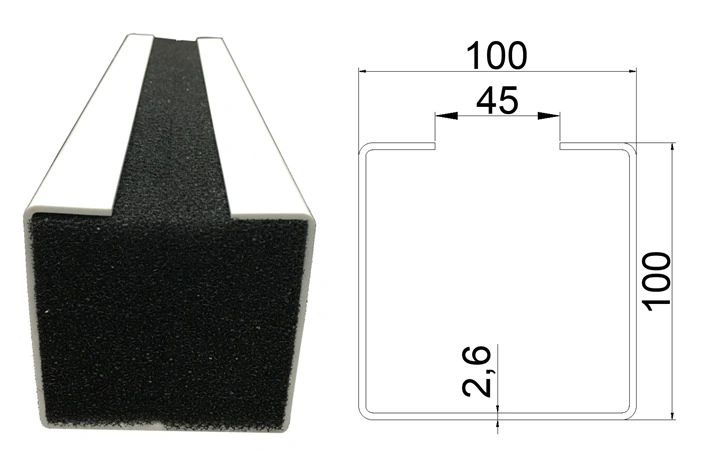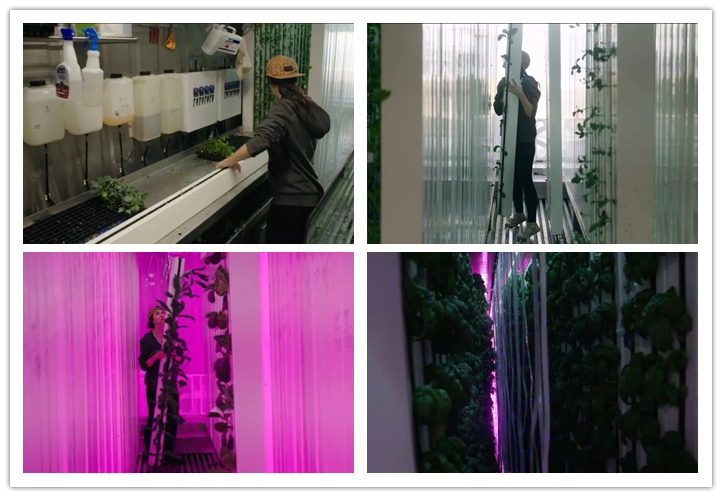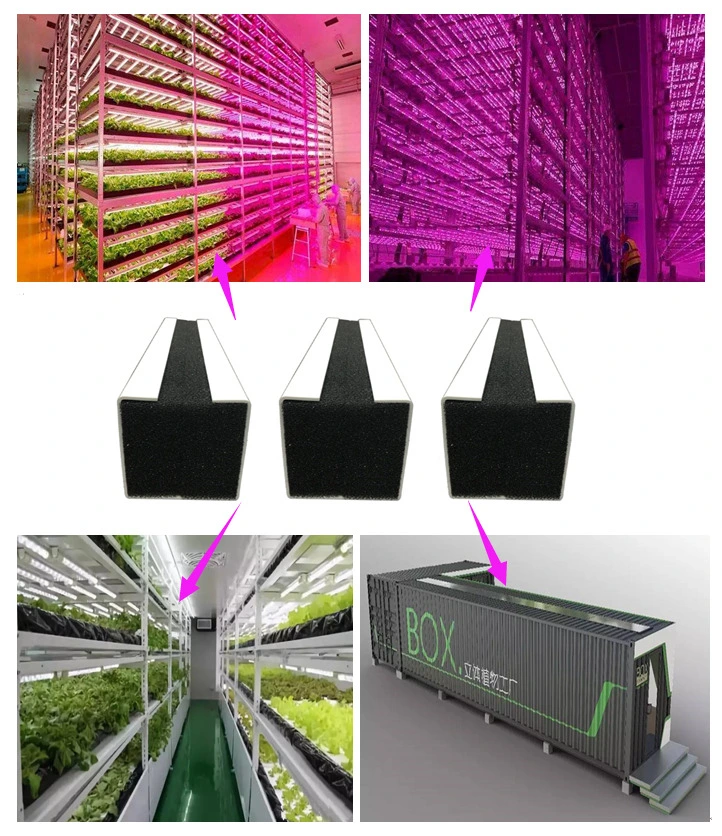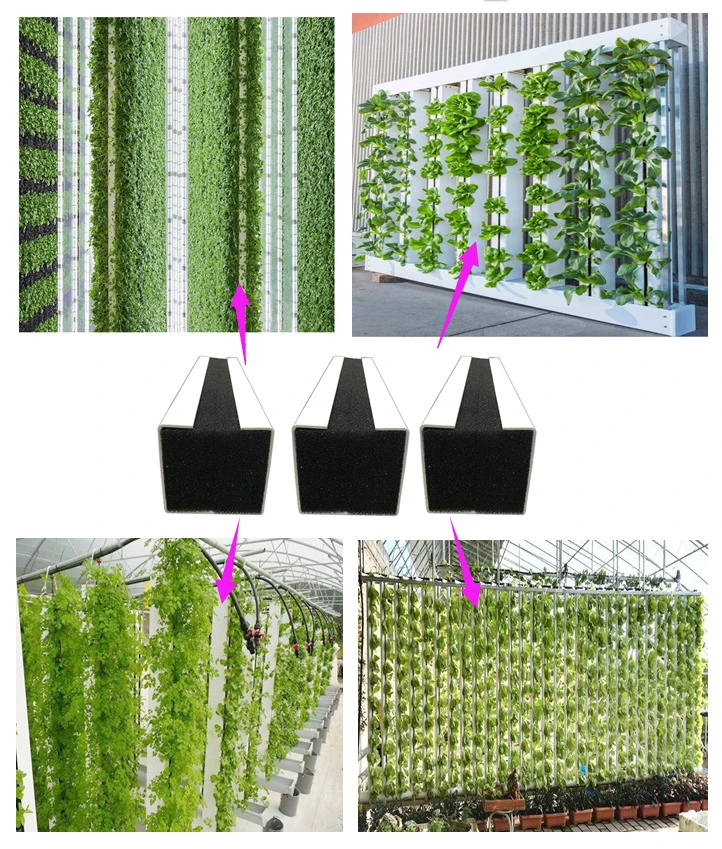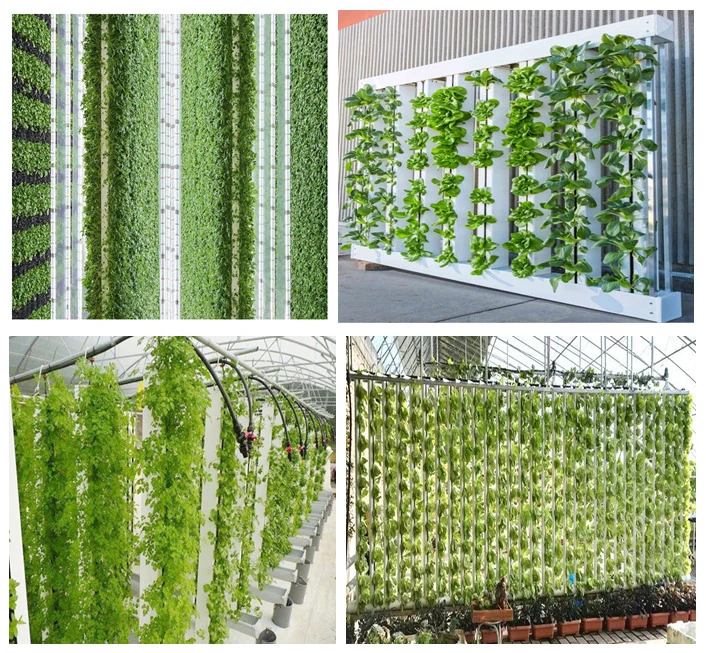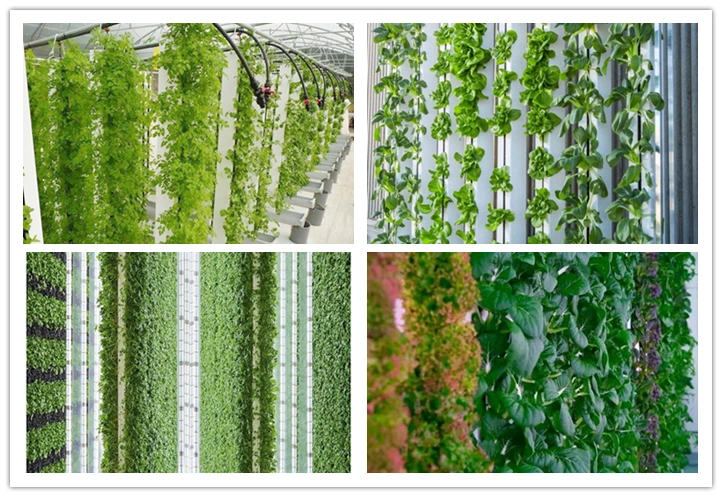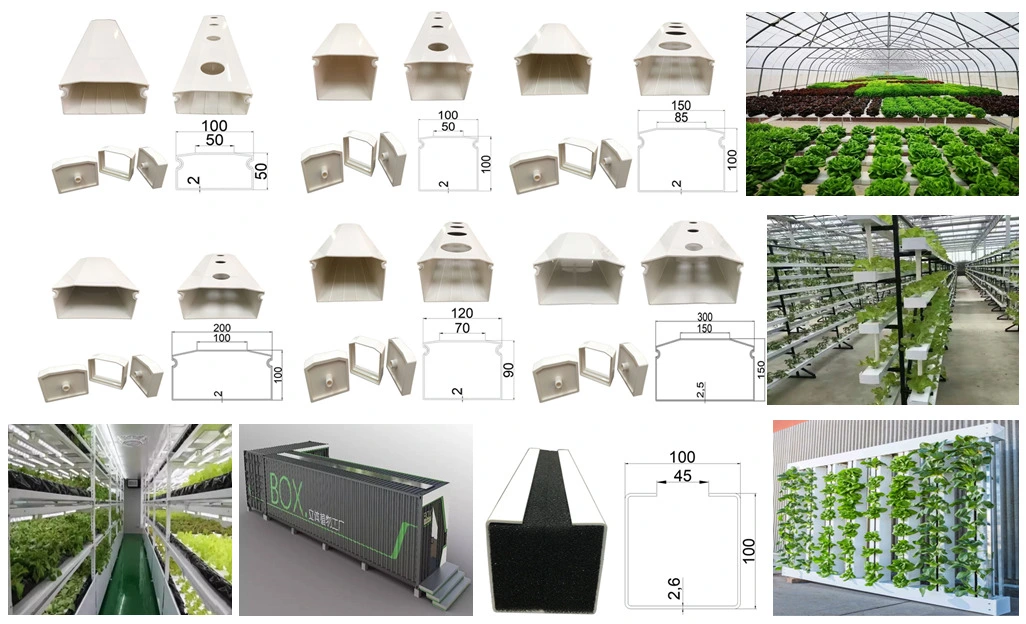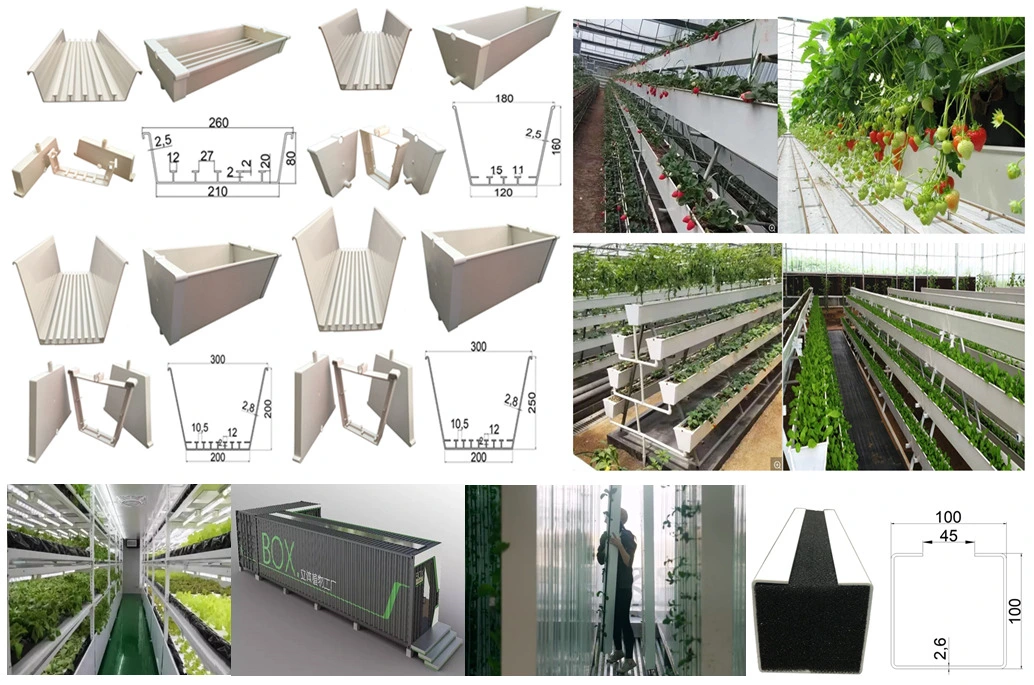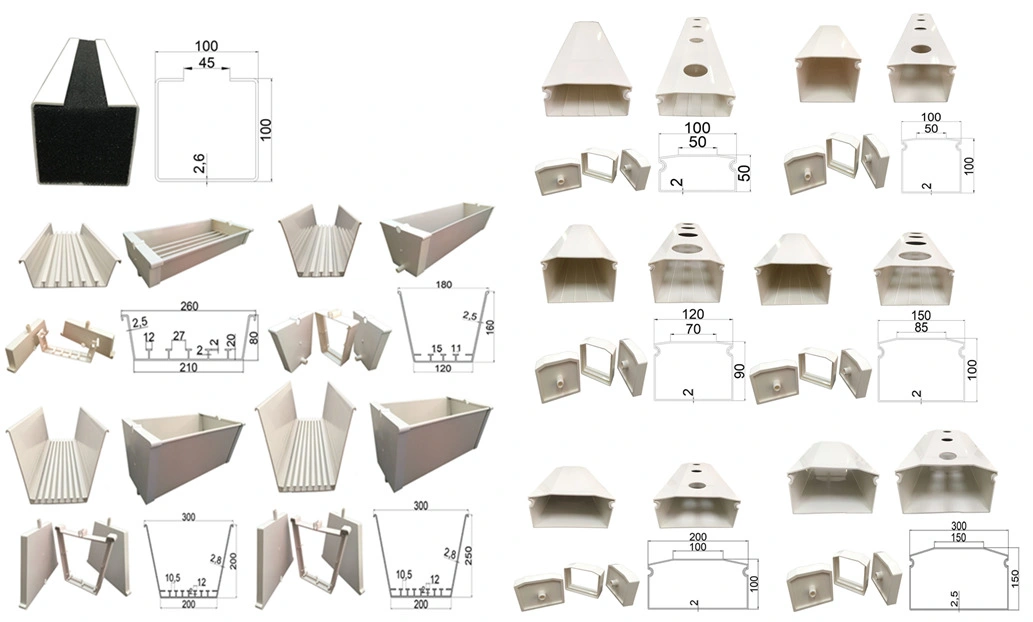 V. Company Introduction:
Hong Kong/Dongguan Riteng
Agricultural Plastic Products
Industrial Co., Ltd. was founded
in 2008. It is a manufacturer of
all kinds of agricultural plastic
products,located in Qiaotou
town Dongguan city Guangdong
province China.The independent factory
workshop covers an area of
more than 5000 square meters
with more than 100 employees.
We have been researching and developing related plastic parts in the field of soilless cultivation and hydroponic
systems since 2008, serving more than 100 domestic and foreign farms. Our plastic parts related to soilless
cultivation and hydroponic systems have quite high use value and cost performance.
We have many different styles used in soilless cultivation
and hydroponic systems and greenhouse cultivation, as
well as
the vertical planting system and horizontal
stacking planting system.
We export agricultural plastic products to Japan, South Korea, Taiwan, Thailand,
Malaysia,Singapore, Middle East, Saudi
Arabia, Canada, USA, Mexico, UK, France,Germany, Holland, Spain, Russia, South Africa, and other countries.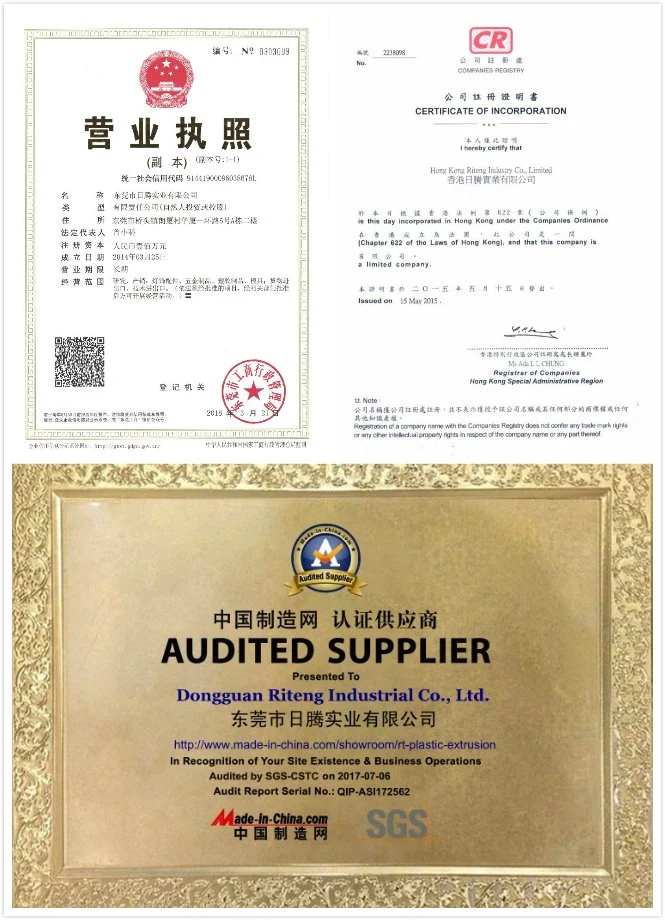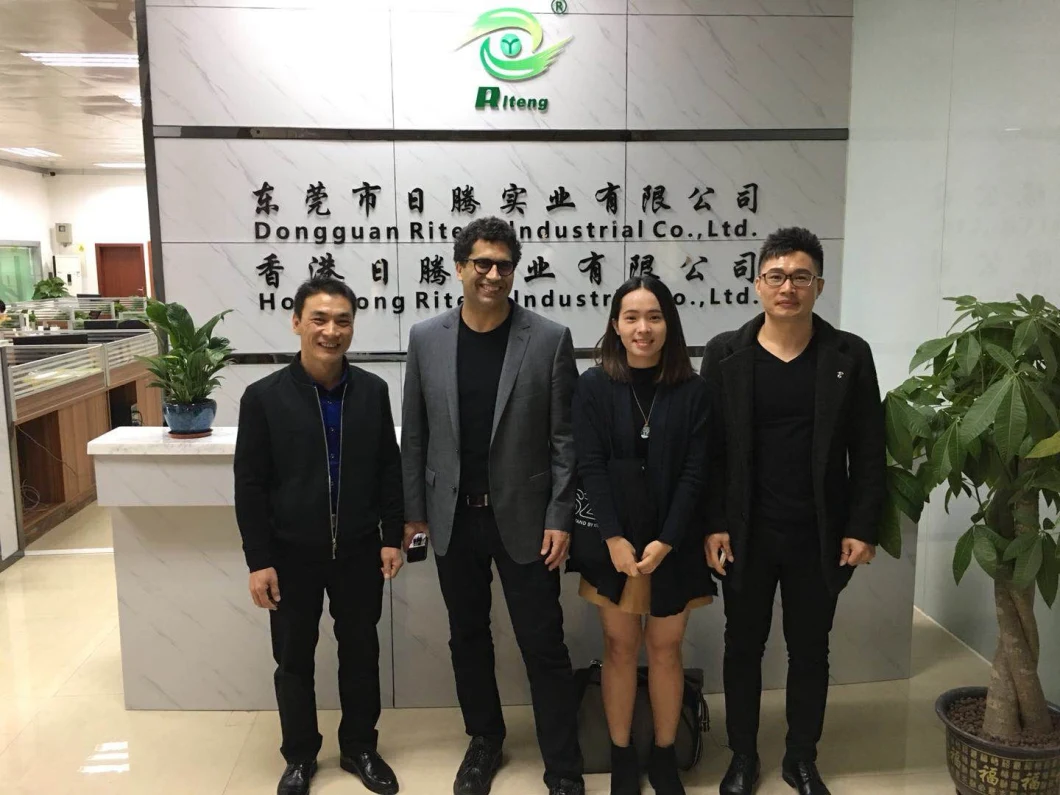 VI.
FAQ
1. How long is the delivery time?
According to the ordered quantity, the delivery time is usually 10-60days.
2. How long is the warranty period?
Usually guarantee 1-3 years,
3. Is your company foreign trade company or manufacturer?
W
e are manufacturer.
4. Can you supply sample?
Small parts can be supplied, but you should pay the express.
5. Can your company supply greenhouse and hydroponics design?
Our company can give greenhouse and hydroponics design according to your land and plan after deposit. And we can give simple drawing before signing contract.
6. How to intall hydroponics system?
Usually the buyer installs it by himself. If they need our guidance, we can send suggestions.
7. What is the payment terms?
U
sually the deposit is 30%-50% of total value. Before loading, all the balance shoulde be paid off.
V
I
I. Contact us:
You are welcomed to contact us for your inquiry and for more information.
Company name:
Hong Kong Riteng Industry Co., Limited
/
Dongguan Riteng Industry Co., Limited
Add: No.5, Hua xia Yi huan Road, Lang xia Village, Qiaotou
Town, Dongguan City, Guangdong Province,China.
Contact person:

Miss Kellie
Office: +86-769-82939128
The zip code: 523532
Web site:
https://rt-plastic-extrusion.en.made-in-china.com
rt-plastic-extrusion.en.made-in-china.com