High Tunnel Aquaponics Systems Agricultural Greenhouses
1.Product Information
•

Film greenhouse has beautiful appearance, fluent visual, reasonable structure and good thermal insulation performance.

•

It belongs to economical greenhouse because of its relatively low manufacturing cost.

•

I

t can get maximum sunlight when visible light is within the scope of 0.4 to 0.7 microns and form a thick envelope, which can effectively prevent heat loss and avoid the invasion of the cold air.

•

Adopting a double membrane can greatly improve heat preservation performance of the greenhouse and save operating cost.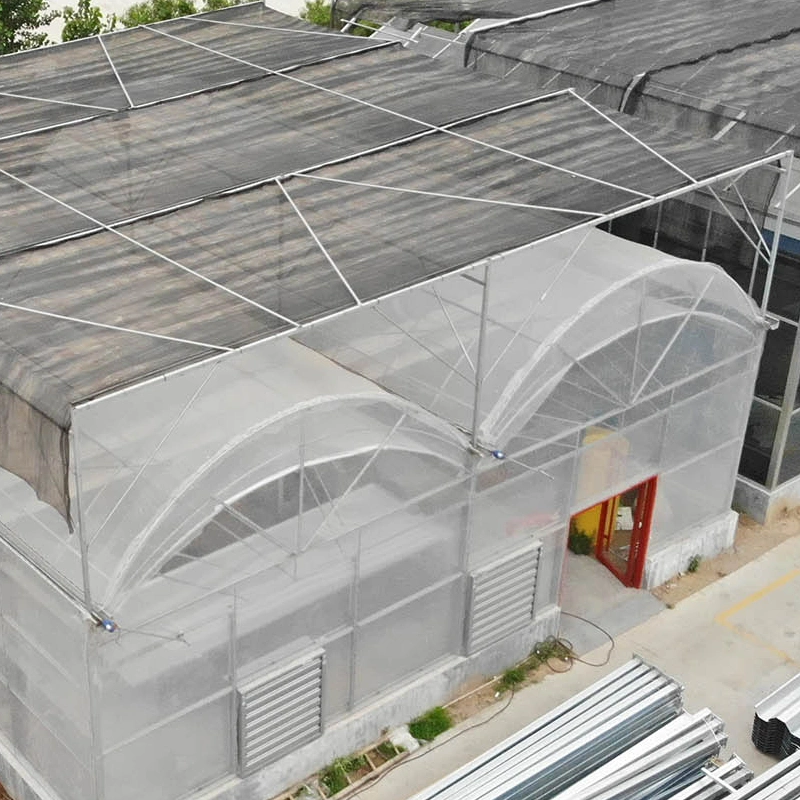 2.Film Greenhouse
Specification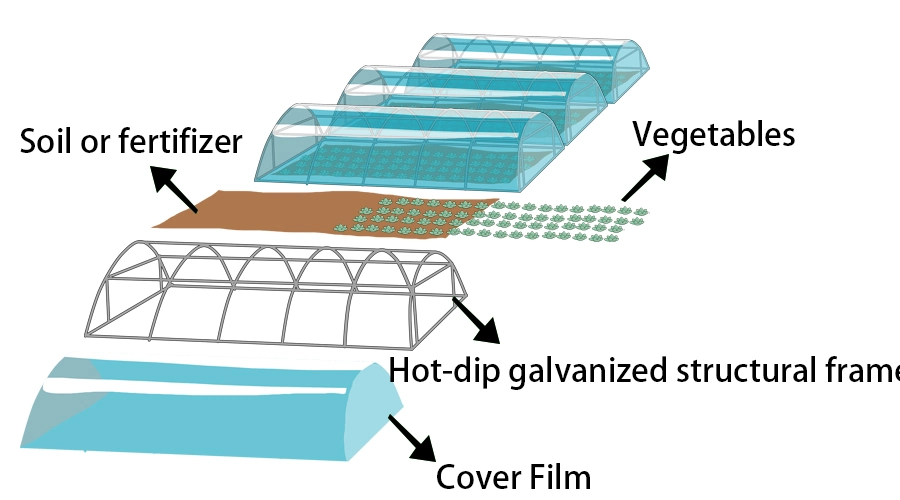 Hot Galvanized Steel with service life over 30 years.

Span of 6.4/8/9.6/10 meters is available
Span, Bay, Height: Customized Size Available

Covering:PO/PE Film

Wind load:0.80KN

Snow load:0.75KN

Greenhouse accessory:10 years

Total structure height - 4.3 meters to 6.5 meters

Covering material thickness - 0.15mm or 0.12mm

Good at keeping warm

Arch roof

Ventilation by sidewall openings covered by insect nets and roll- up curtains, manually or electrically operated

May only be covered by polyethylene held with aluminum clips

Suitable for all climate conditions and adaptable to any type of landscape

Easy to install and maintian
3.Greenhouse System
•
Structure Component:
main poles, truss, gutters and various joint levers and joints. It is assembly style without any welding point. All material is hot galvanized with zinc cover 275G/M2; Long Life span.


•Aluminum used in the intelligent greenhouse is dedicated aluminium developped by Xinhe greenhouse, which is tailored, has reasonable structure, good sealing, tensile property, high coating, strong corrosion resistance.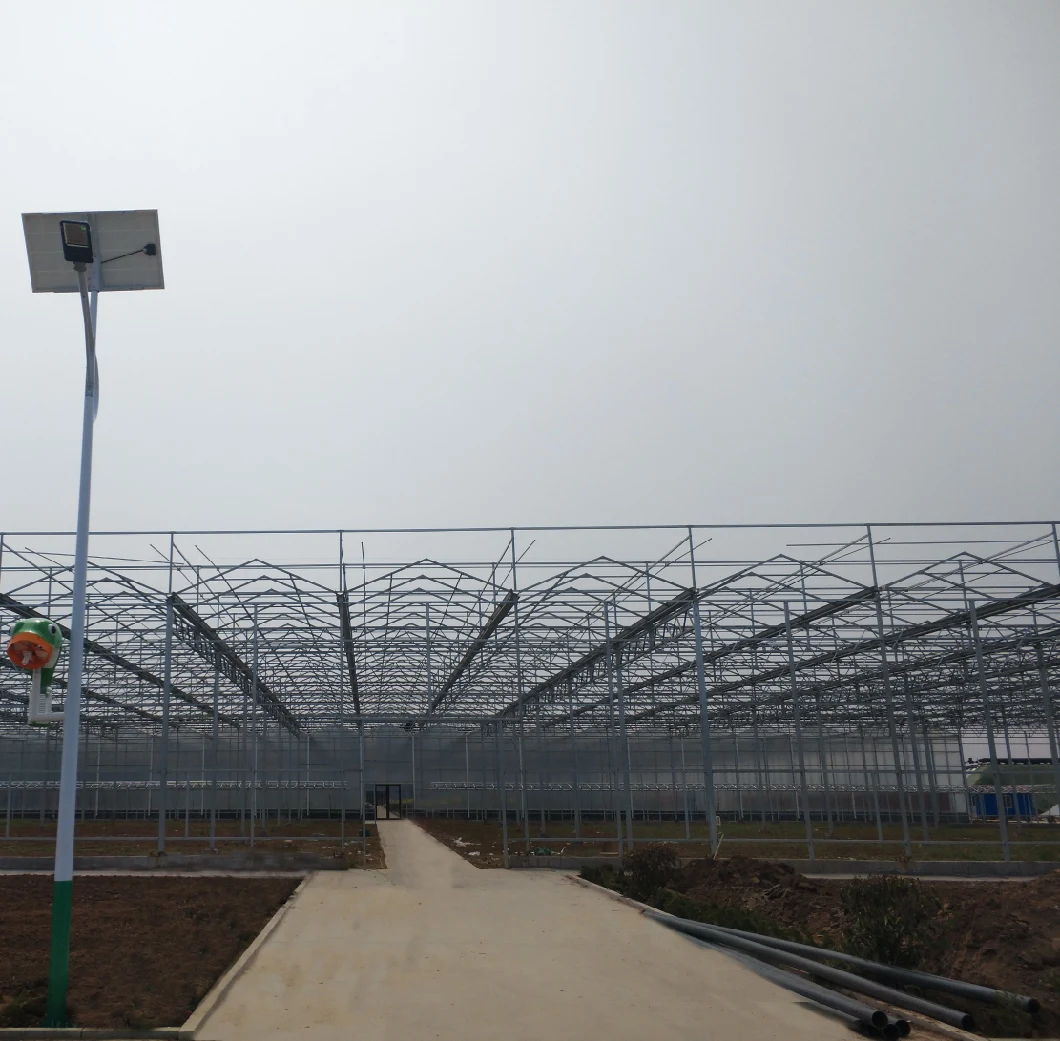 Ventilation:
The rack and pinion driven windows can make full use of natural wind;Roof ventilation and surrounding ventilation,aluminum sliding doors;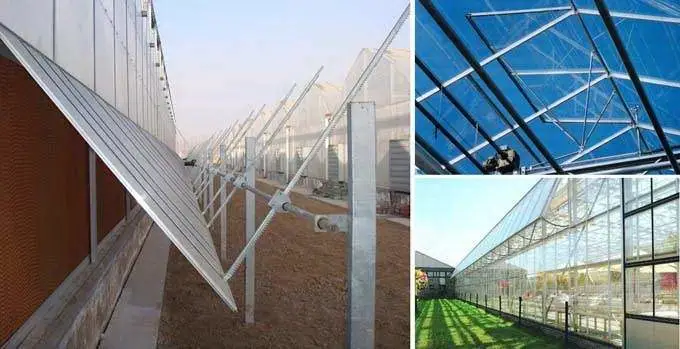 Intelligent controlled system:
including the intelligent computer controller, weather station, various sensors and operation system---intelligently control all systems like ventilation system, shading system, cooling system, heaters, fans, etc, in the greenhouse to maintain a comfortable environment for plants according to the pre-established environmental parameter;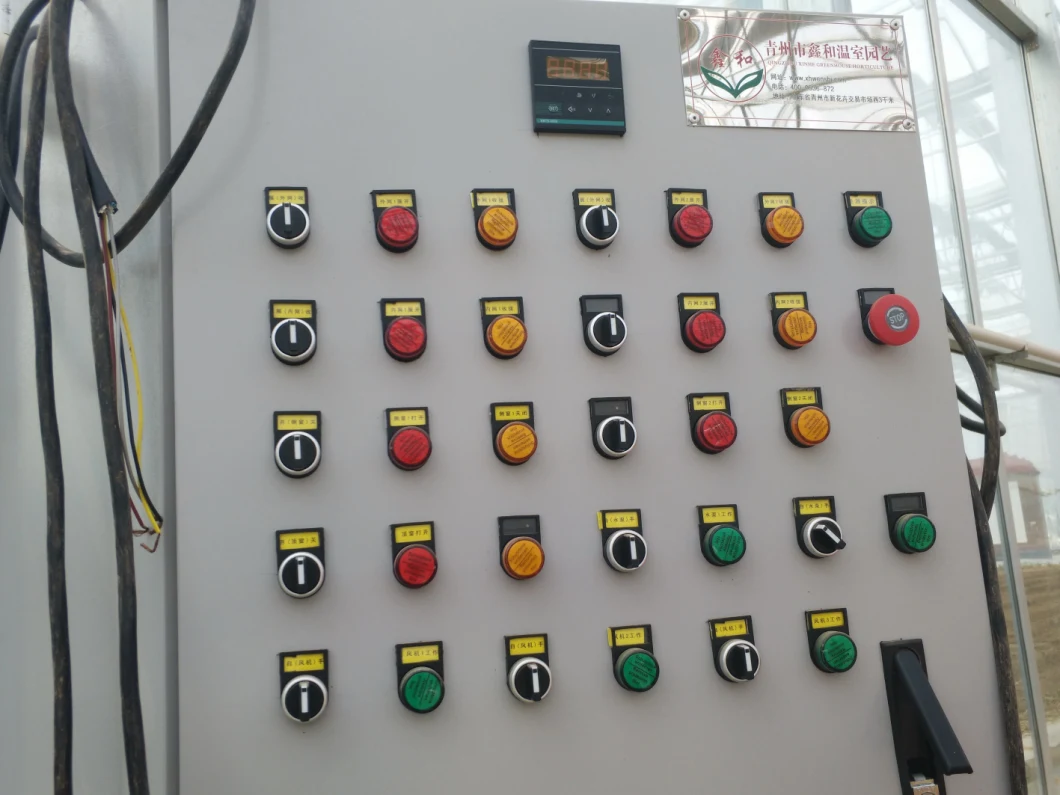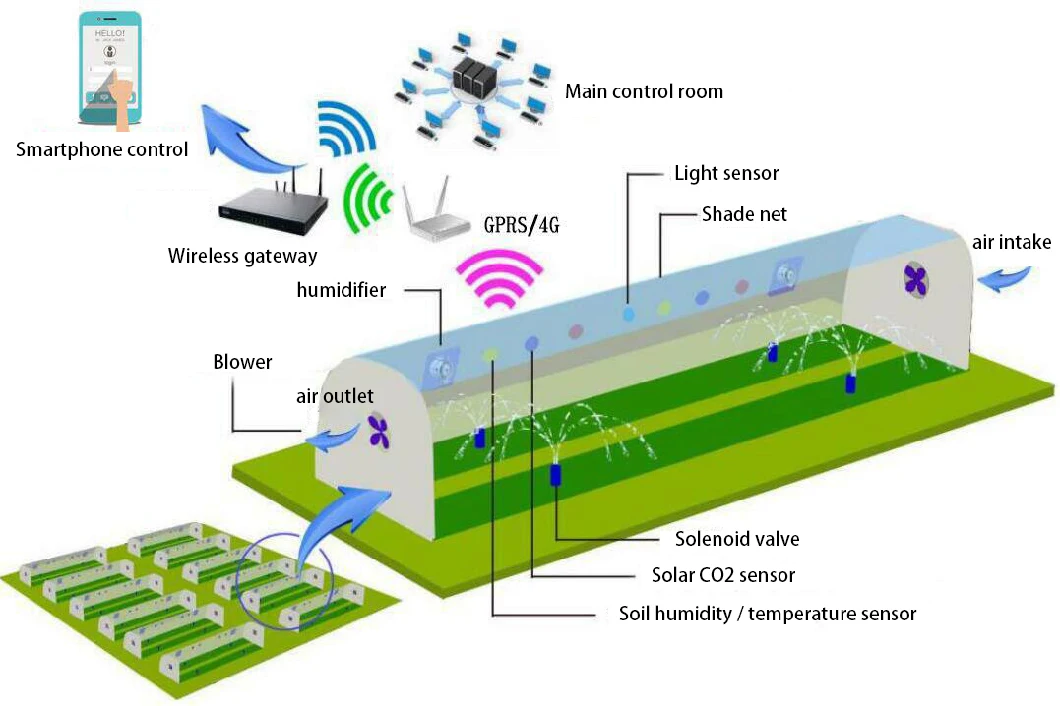 Optional equipments:
Customized on Shading system, fogger system, cooling pads& fans system, heating system, irrigation system, supplemental lighting system, CO2 supply system, fertilizing system and removable seedbed, etc;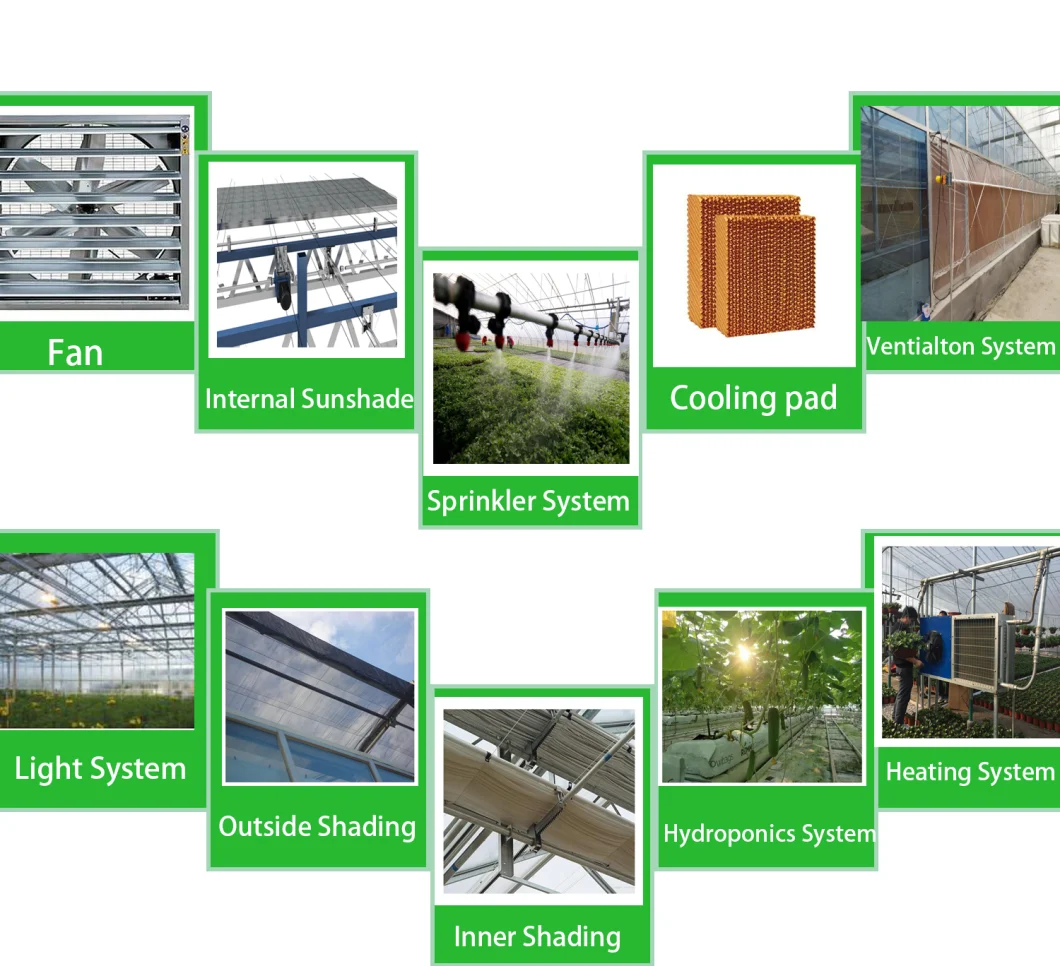 The top cover material
is polyethylene lifelong anti-fog and anti-dripping PO-film covering. The outer of it has the function of UV-resistant and the inner has the function of dew formation resistant. According to the needs of customers, the sides of the greenhouse can be covered with polyethylene lifelong anti-fog and anti-dripping PO-film covering or polycarbonate hollow plate.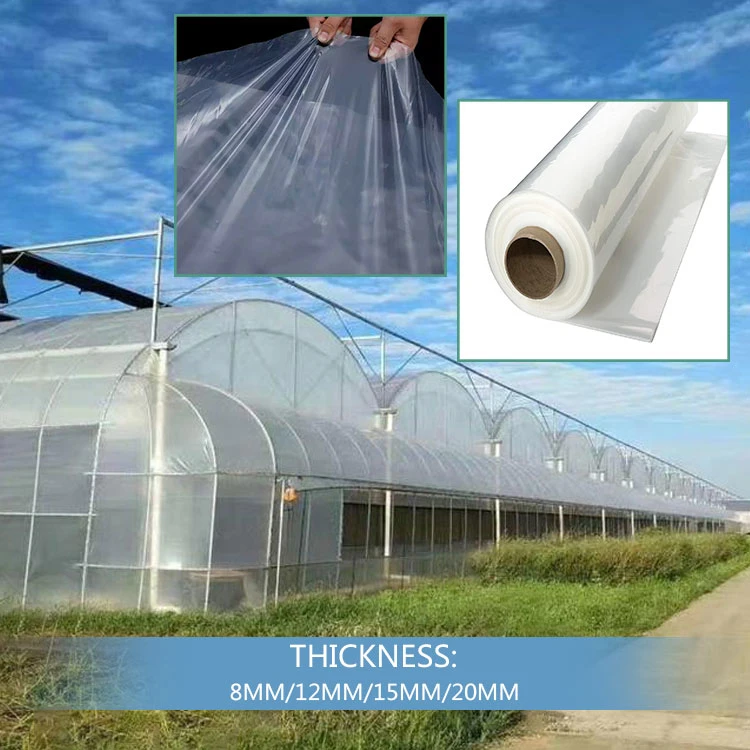 4.Company Profile
Qingzhou XinHe Greenhouse horticulture Co., LTD is a professional company which sets greenhouse and supporting facility design, manufacture and research&development in one. The major products include flower market greenhouses, planting greenhouses, aquaculture greenhouses, livestock breeding greenhouses, ecological restaurant greenhouses, glasshouses, spherical greenhouses, sunlight-plate greenhouses, photovoltaic solar energy greenhouses, thin film greenhouses and corresponding accessories.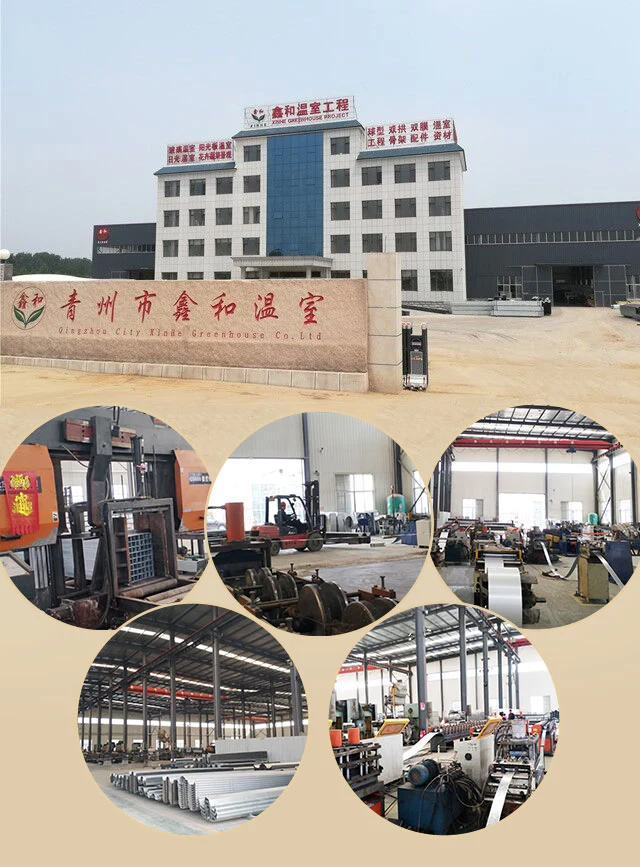 5.Certificates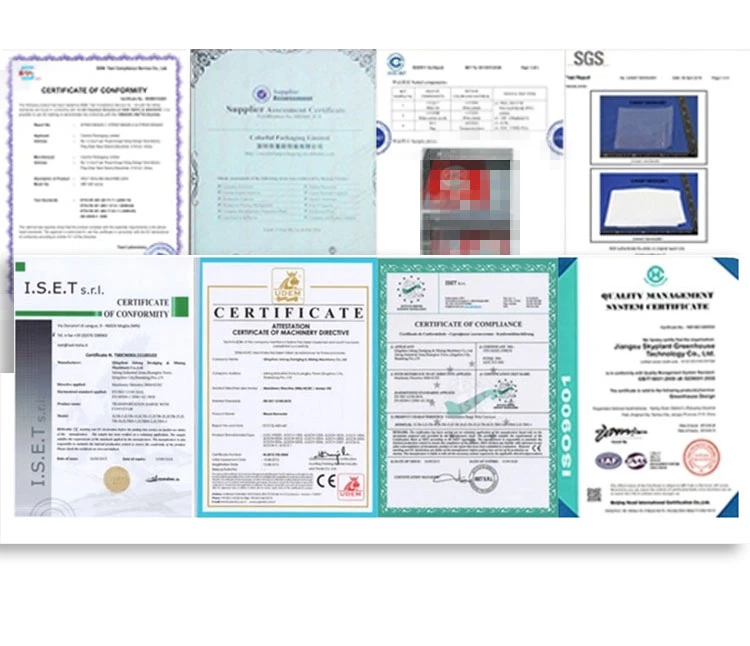 6.Packing & Delivery
)All steel is bare packing;

)The motor and motor are in the carton.

)The small steel pieces are put in the bag.

)The glass is in the wooden box;

)Put PC board and film into carton;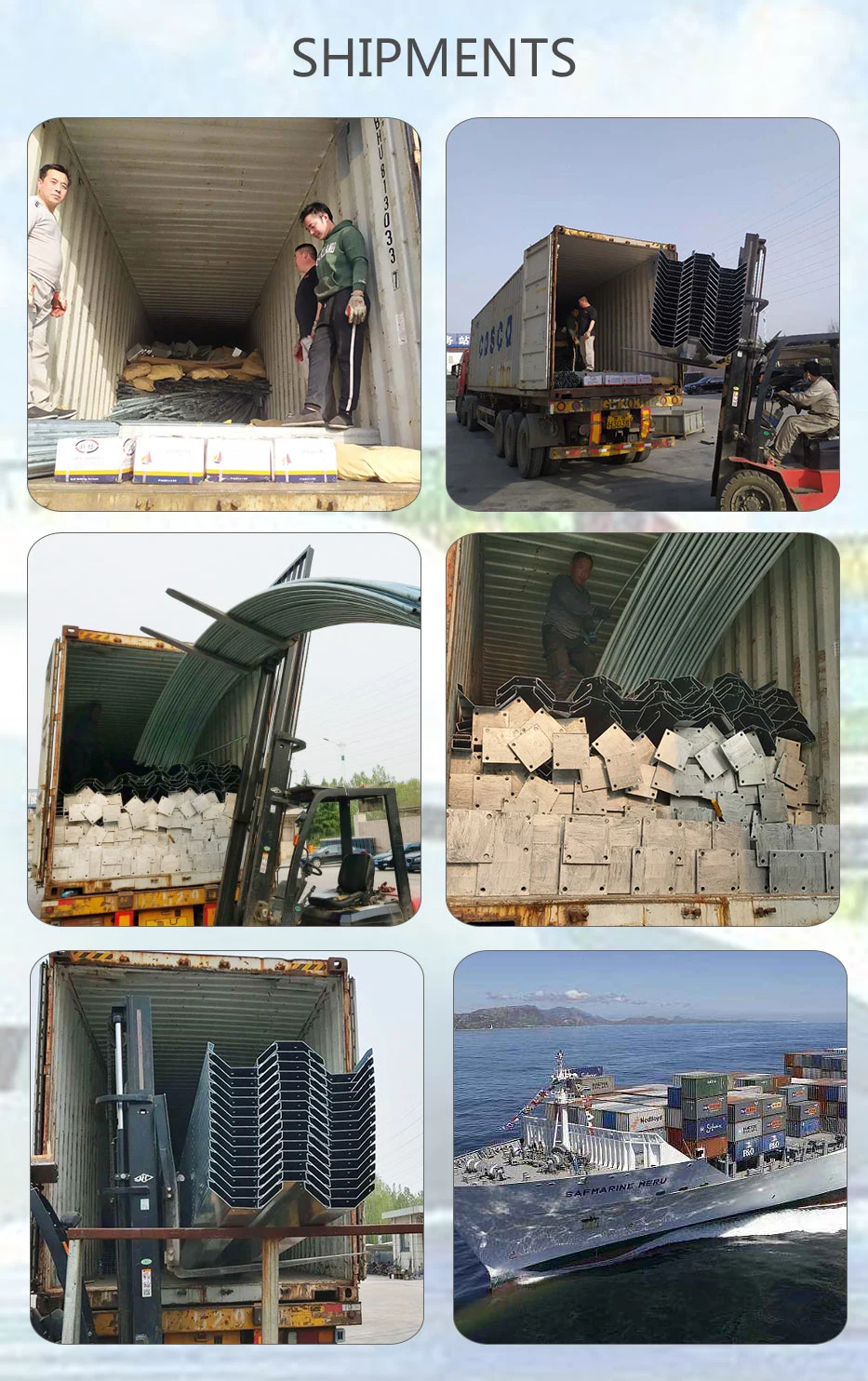 7.Application