1)The greenhouse selected the form of Venlo type 3 dome roof , beautiful appearance, smooth visual.The Venlo type roof structure has the advantages of strong wind unloading capacity and large displacement, which is suitable for wind and rainfall areas.
2)The steel structure of greenhouse uses hot dip galvanized pipes and profiles,both the top and around of the greenhouse covered by 5mm Single toughened glass .Greenhouse configuration includes greenhouse skeleton,electric internal and external shading system,cooling pad and fan system,water collecting system,side cooling pad system,top window system and electronic control system.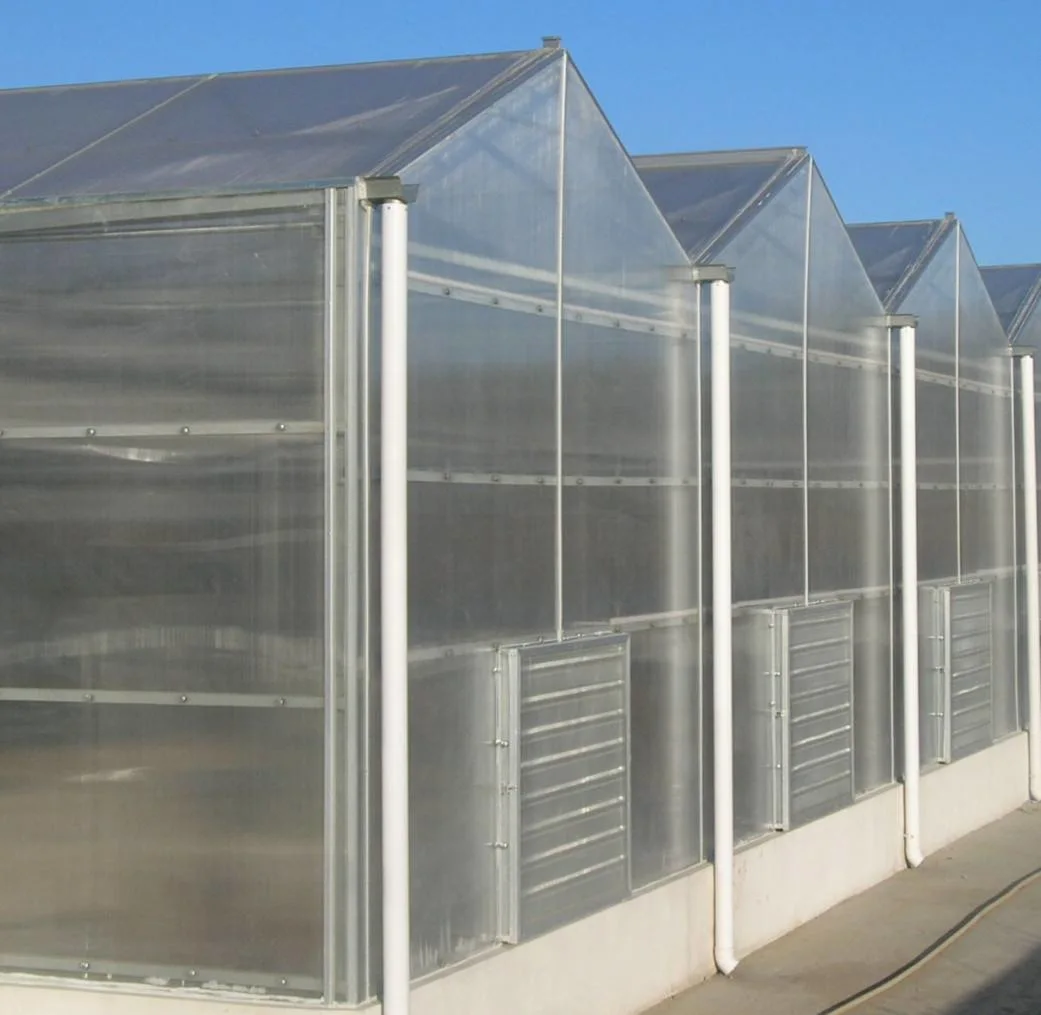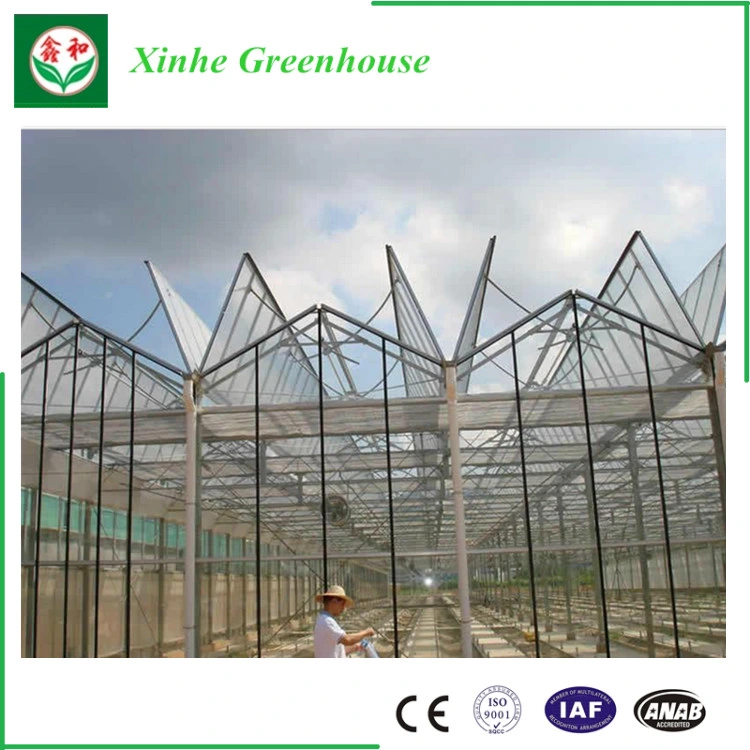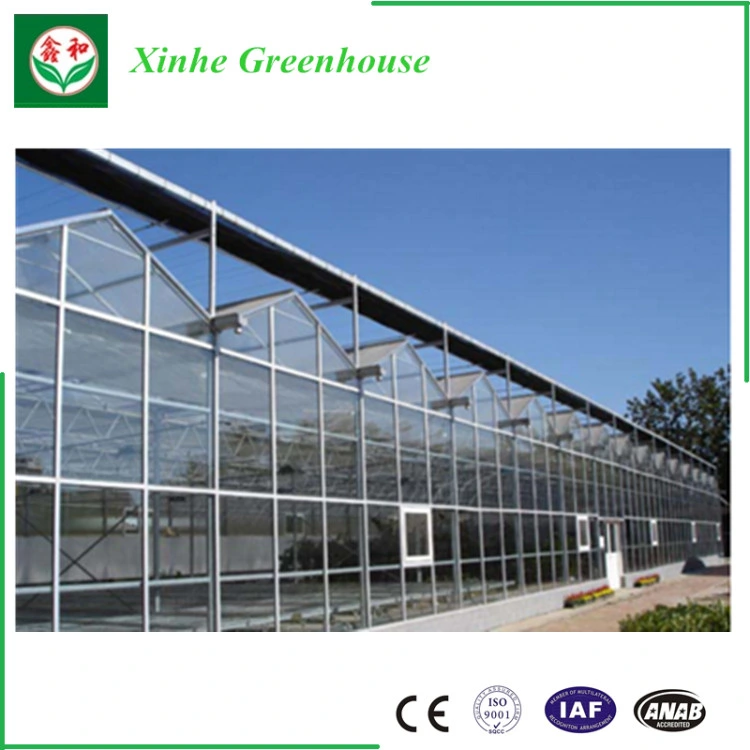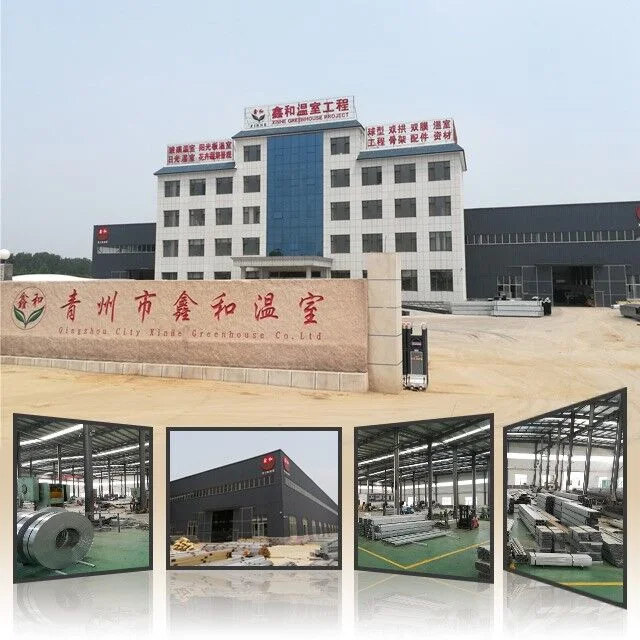 2.Technical list
Manufactoy

Xinhe Greenhouse

Span

9.6m/12m

Gutter height

4m/6m/8m

Covering

Polycarbonate

sheet(6mm/8mm/10mm)

Wind load

0.50KN/Sqm

Snow load

0.45KN/Sqm

Greenhouse column

30 years

Greenhouse accessory

10 years

Polycarbonate sheet

(6mm/8mm/10mm)

10 years

Inside shadow system

5 years

Outside shadow system

5 years

Inside heat-insulation system

5 years

Exhust fan

6 years

Cooling pad

4 years
3.Greenhouse system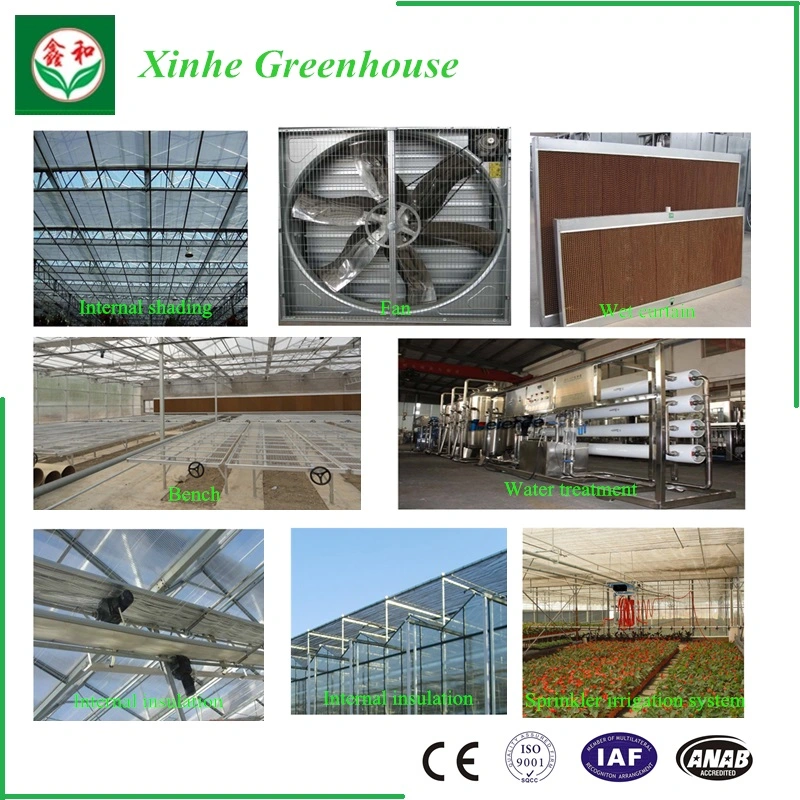 1)Internal shading:
•
Setting internal shading is an effective way to save energy, shade, temperature and humidity.
•
It will reflect the sun rather than absorb sunlight, effectively reduce the greenhouse light, while reducing the temperature of crops and air.
•
Unique thermal radiation barrier materials outside greenhouse emission, can keep the curtain under the heat is not lost.
•
High temperature curtain can prevent condensation, to avoid the condensed water surface under the curtain.
2)Outside shading:
•In summer,the indoor temperature can be controlled to be only 1ºChigher than that of the outdoor room in a well ventilated greenhouse due to the blocking of most of the solar radiation into the greenhouse.
•If combined with wet curtain fan system, can create an ideal temperature and humidity environment.
3)Exhust fan:
•
Reasonable design, low noise, big air volume, strong wind, low operation cost;Air downstream synthetic type PVC blinds or aluminum shutters with oxidation resistance.
•
It has 6 pieces of stainless steel blade.Configure high efficiency and energy saving motor through 3 c certification, protection grade: IP55, insulation class: F
4)Cooling pad:
•
Corrugated paper uses space cross-linking technology, which make it with high water absorption, high water resistant, mildew resistance, corrosion resistance, long service life.
5)Water treatment:
•
For special irrigation water requirements for these rare flowers and plants, we have introduced international advanced water treatment technology, which can fully meet the requirements of irrigation water quality meeting to the standards of drinking water.
•
We also can tailor the most appropriate water treatment system according to the customer's requirements.
6)Sprinkler irrigation System:
•
It use high-pressure pump for irrigation by spray system, which sprays water on the crops, is a method of irrigation water for the normal growth.
•
It is a modern agricultural production technology collecting irrigation, fertilization and automation management.
•
It can be divided into mobile pattern or sprinkler fixed irrigation system or half fixed spray irrigation system.
4.Packaging& Shipping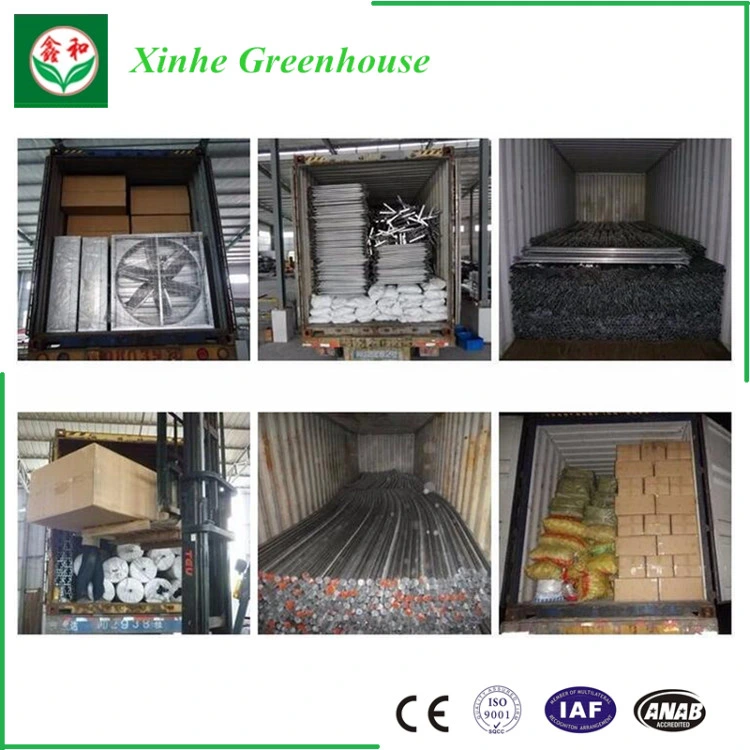 5.Our Services
We offer competitive price with ensured quality,fast reply, 24 hours on line !!!
Win Hearts, Not Just Orders .
Your Order,Our Responsibility !
1.Free sample for you!
2.Customer request is available!
3.Any question,please feel free to contact us.We can assure you,any of your comments will get our prompt reply.We will do our best to serve you
4.Our products are strictly follow ISO9001 certificate.If any item do not meet your request,we will replace for your by free.
We also provide different kind of Welded pipe, seamless steel pipe,Galvanized pipe, Rectangular steel tube and galvanized square pipe,coil ,Angle steel and galvanized angle steel , Channel steel and galvanized steel channel,Steel Waling , Door type scaffolding , Iron wire and nail
We offer competitive price with ensured quality,fast reply, 24 hours on line !!!
Win Hearts, Not Just Orders .

6.FAQ
Q: Are you Factory or Trading Company?
A: We are factory, our main products include ERW welded steel pipes and Galvanized round and square (Corrugated) Steel Tubes and spiral steel pipes. We are engaged in the line since 2009, we also have the advantage channels for the related Steel Products with our cooperative factories.

Q: What is the Export Volume of your company?
A: We have a 240000 tons export volume per year in the past, with the expansion of the markets, the Export Volume is growing steady.

Q: I need sample, could you support?
A: We can supply you with the sample for free, but the delivery charges will be covered by our customers. For avoiding the misunderstanding, it is appreciated if you can provide the International Express Account for Freight Collect. Also you can have a visit to our factory, welcome to Qingzhou.

Q: Do you have attended any exhibition?
A: At present, we have the booth in the Canton Fair every year, we also have the plan to post us in the Overseas Exhibition since 2014.