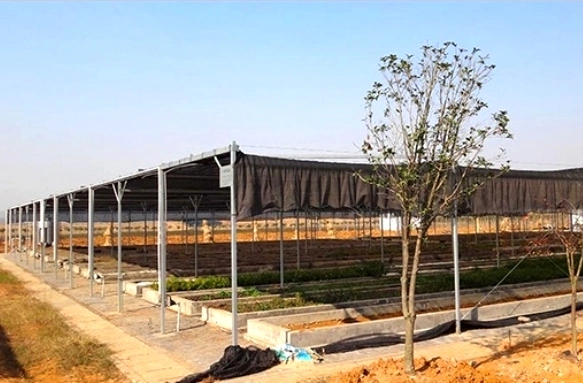 Product Description:
The hight strength sun shade net . it is suitable for various type of greenhouse horticulture. can be installed in different greenhouse covering material/

Feature of the sun shde net
1.Hige resistance to UV light . anti static
2. East to fold, and small occupy
3. Standard width: 3.5m/4.3m/5.3m
4. Shading rate: 50%-90%
5. Used for the greenhouse outside sun shading system
Contact us:

Warmly welcome you to contact us for your inquiry and for more information!
Ziyang Bozong Import & Export Trading Co., Ltd
Jiaozi Avenue, Yanjiang District,Ziyang, Sichuan, China
Web: http://bozong.en.made-in-china.com
http://bozong.en.made-in-china.com