Agricultural/Garden/Farm Plastic PO/PE Film Greenhouse for Vegetable Tomato/Cucumbers/Lettuce/Pepper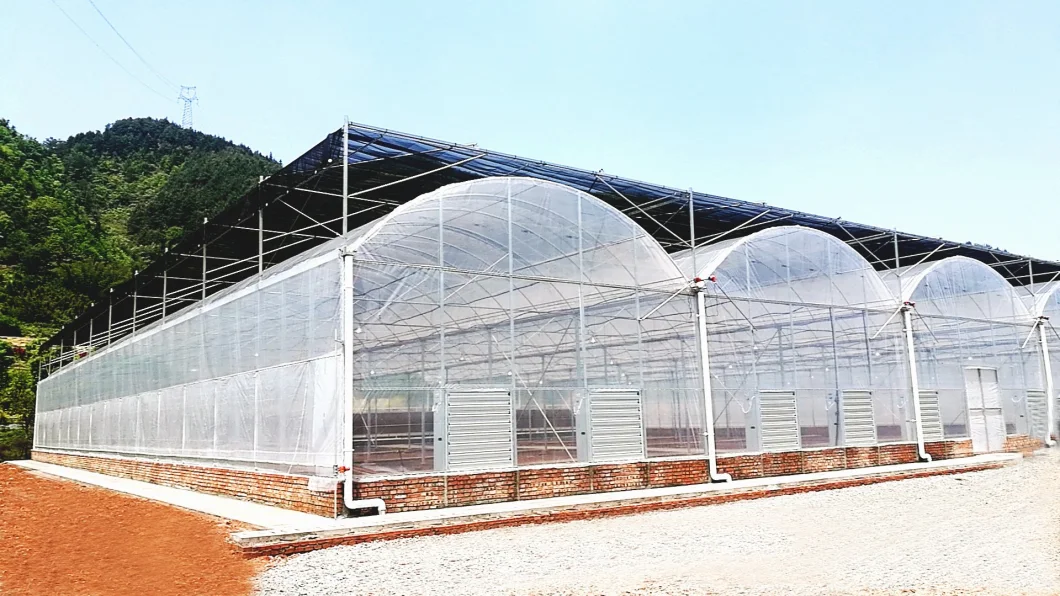 Multi-span Arch Greenhouse
Multi-span film greenhouse is a kind of economic greenhouse, suitable for most crops and climates.
It is popular among growers because of its beautiful arc-shaped and low cost.
The arched roof is beautiful designed, and the sight is smooth.
The amount of steel used in the structure is relatively small, and the thermal insulation performance is good.
The manufacturing cost is relatively low.
1.Skeleton structure
The greenhouse skeleton is light steel structure, made of hot dip galvanized stee, all the columns, trusses and other components and fastenings are processed and welded first, then hot dip galvanized and anti-corrosion. The structure is stable, and the
service life of the main structure at least 20 years.
2.Frame material
Pipe Dia: 32/40/50/60mm for choice.Material: Hot galvanization steel pipe, smooth surfance zine coating.
Certified: GB50017-2003 steel design code.
Product Paramenters
MULTI-SPAN FILM GREENHOUSE





Basic Parameters

Wind Load

0.3KN/m²

Snow Load

0.25KN/m²

Dead load

10kg/m²

Maximum drainage capacity

140mm/h




Specifications

Span Width

6 - 12m or customized

Column Spacing

4.0m, 6.0m, 8.0m or customized

Gutter Height

3.0m - 6.0m or customized

Steel Structure

Hot dip galvanized steel tubes

Covering Material

PO/PE film





Greenhouse Systems

Ventilation System

Shading System

Cooling System

Heating System

Irrigation & Fertilizing System

Seedbed System

Hydroponics System

Lighting system

Automatic Control System

Other customized equipment

We will make design proposal as customers specific requirements.
Feature
1. Galvanized Structure
2. Pep Film Coverage
3. Double Inflatable Bottle Gallbladder System Insulation, Energy -Saving
4. Less Initial Investment, Low Running Cost in Winter
5. Anti Drip Design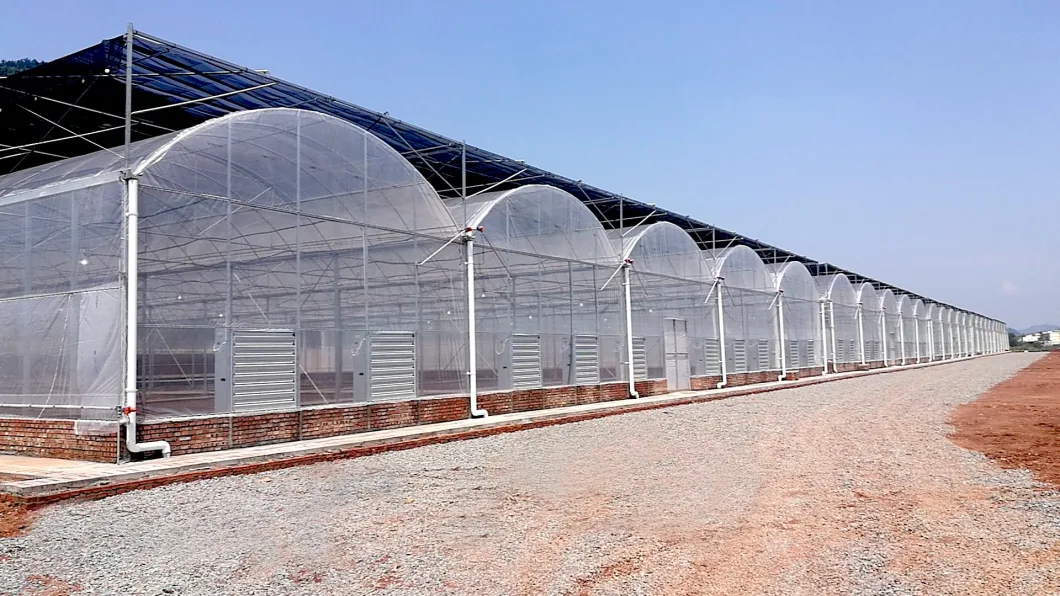 Cooling System

Cooling pad + Exaust fans: The cooling is achieved by the principle of evaporation and cooling of water.
The special wet cooling pad can ensure that the water evenly wets the entire wet curtain wall.
When the air penetrates the wet curtain medium, it exchanges heat with the water vapor on the surface of the wet medium to achieve humidification and cooling of the air.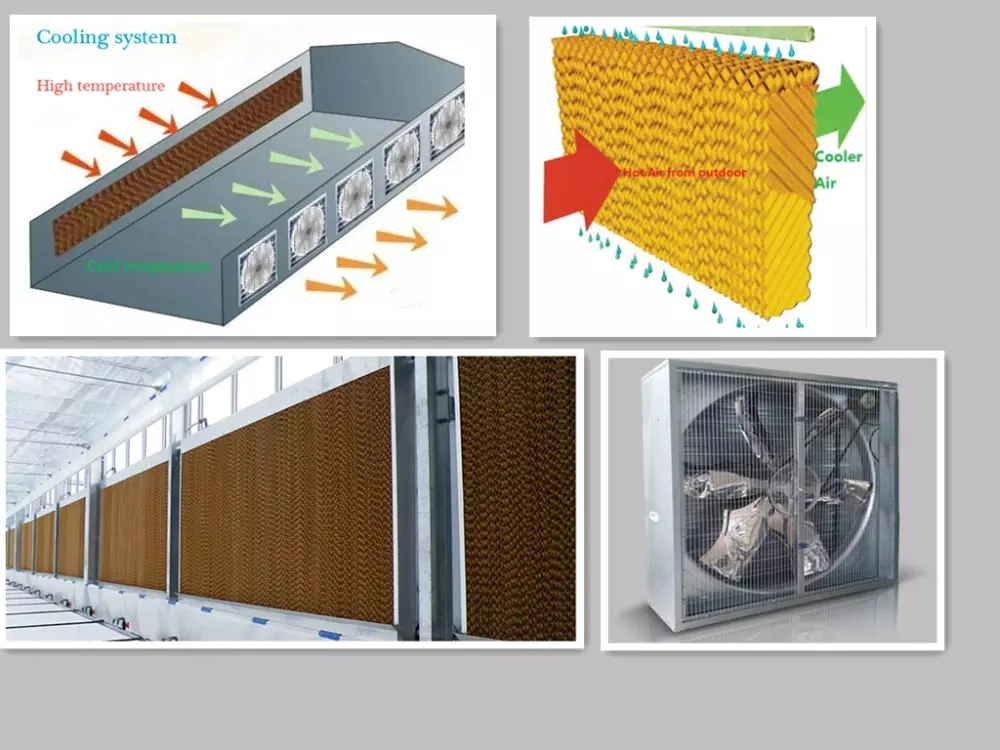 Irrogation System
Drip irrigation

1)Water is applied close to plants so that only part of the soil in which the roots grow is wetted.
2)applications are more frequent (usually every 1-3 days) and this provides a very favourable high moisture level in the soil in which plants can flourish. Drip irrigation is most suitable for row crops (vegetables, soft fruit), tree and vine crops

Sprinkler irrigation

1)Sprinkler irrigation system is a method of applying irrigation water which is similar to natural rainfall.
2)Water is distributed through a system of pipes usually by pumping. It is then sprayed into the air through sprinklers so that it breaks up into small water drops whichd fall to the ground.
3)The pump supply system, sprinkler and operating conditions must be designed to enable a uniform application of water.
4)Sprinkler irrigation is suited for most row, field and tree crops and water be sprayed over or under the crop canopy.

High Pressure Fogger System

1) For cool down the temperature in greenhouse and increase the humidity as well.
2)Increase humidity in greenhouse at the same time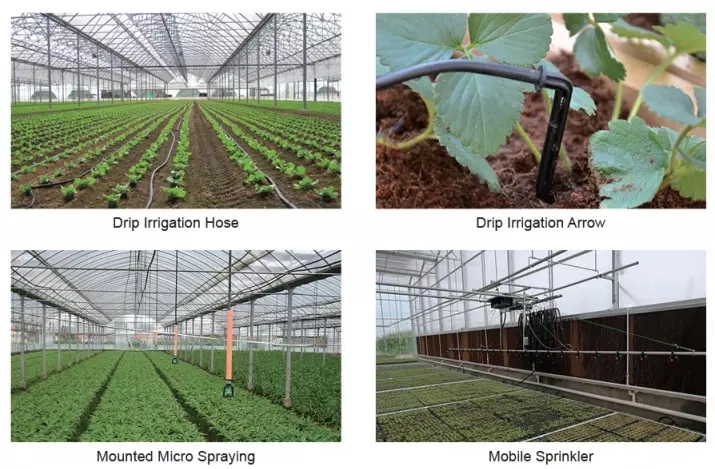 Optional greenhouse system
| | |
| --- | --- |
| Cooling system | Cooling fan and cooling wet curtain |
| Shading system | Outside shading and inside shading system (It is better to reduce sunlight and temperature.) |
| Ventilation system | Roof vents and side vents. |
| Heating system | Boiler and heating fan |
| Control system | Control cabinet |
| Other system | Light system/Seedbed/CO2 system |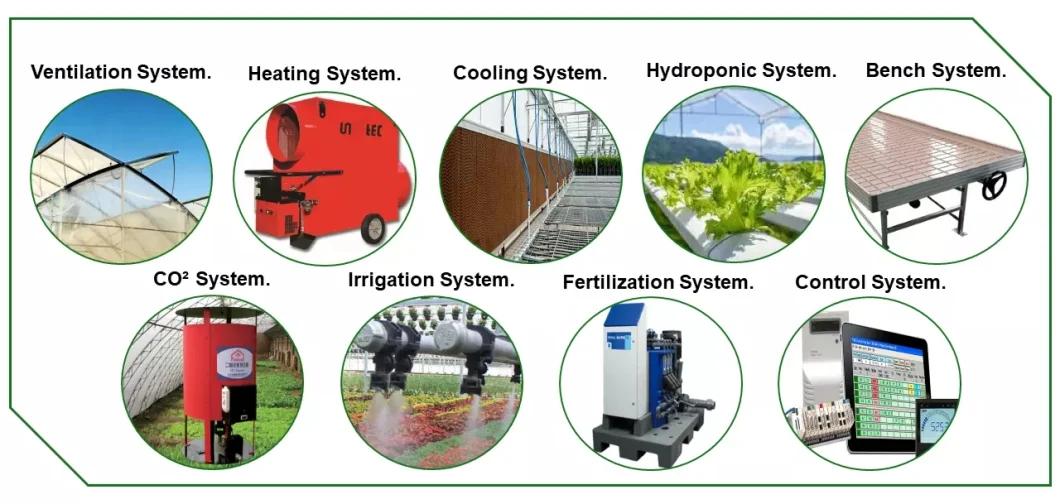 Shipping and Package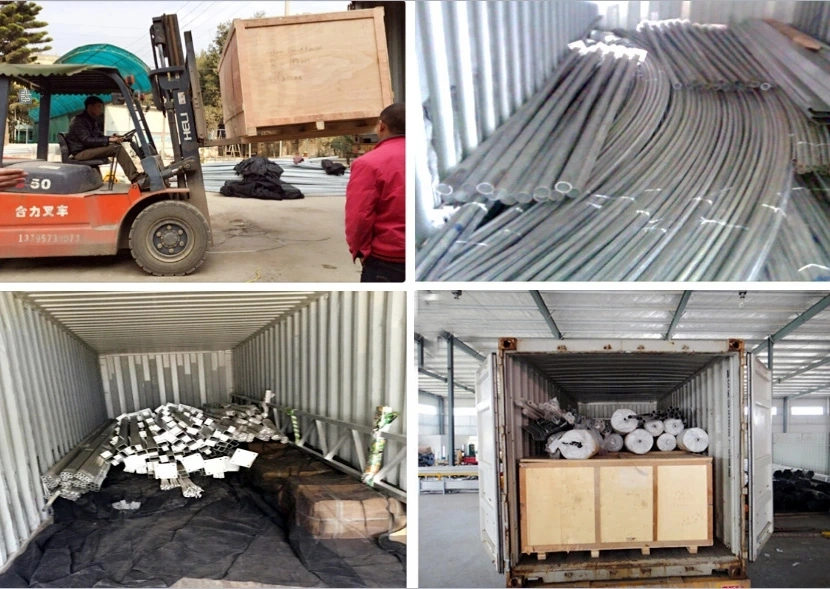 Our company
Bozong company is a professsional factory producing greenhouse for over 35 years.Our company regard quality as life of our factory, we have professional engineer department.Every year we ship above USD 8 millon to all over the world,there are many customers visiting our factory for business cooperation.

we warmly welcome your inquiry and sincerely hope to start cooperation with customers from all over the world.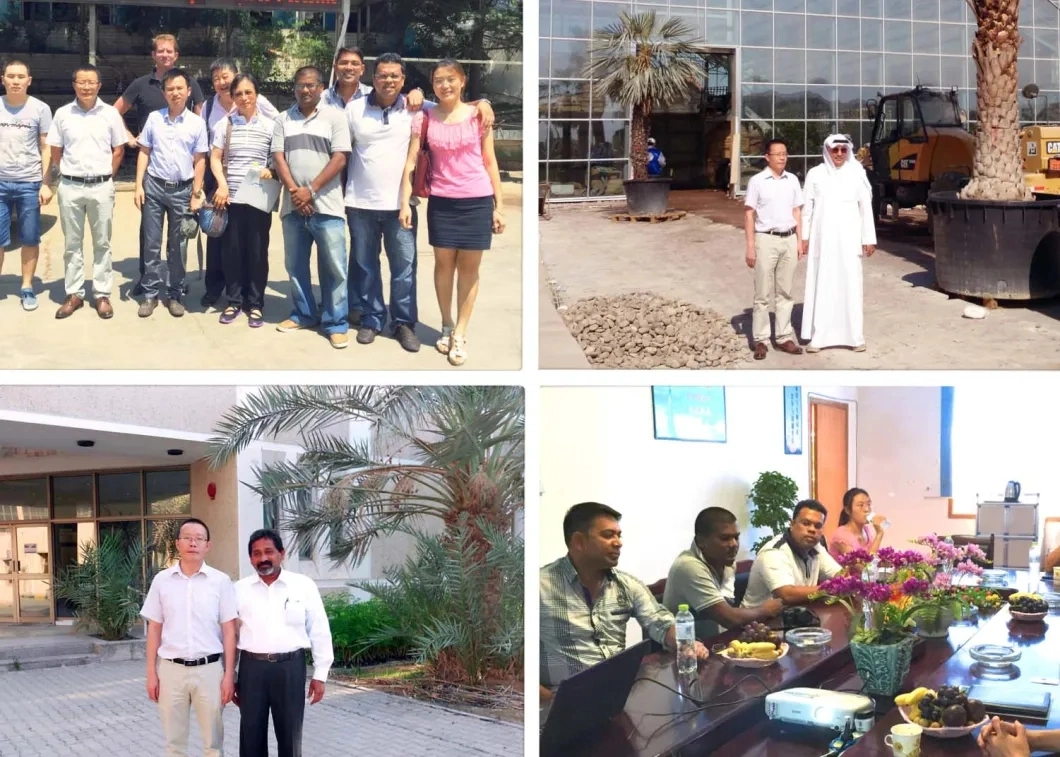 Contact us
Warmly welcome you to contact us for your inquiry and for more information!
Ziyang Bozong Import & Export Trading Co., Ltd
Add:Jiaozi Avenue, Yanjiang District,Ziyang, Sichuan, China
Web: http://bozong.en.made-in-china.com
http://bozong.en.made-in-china.com