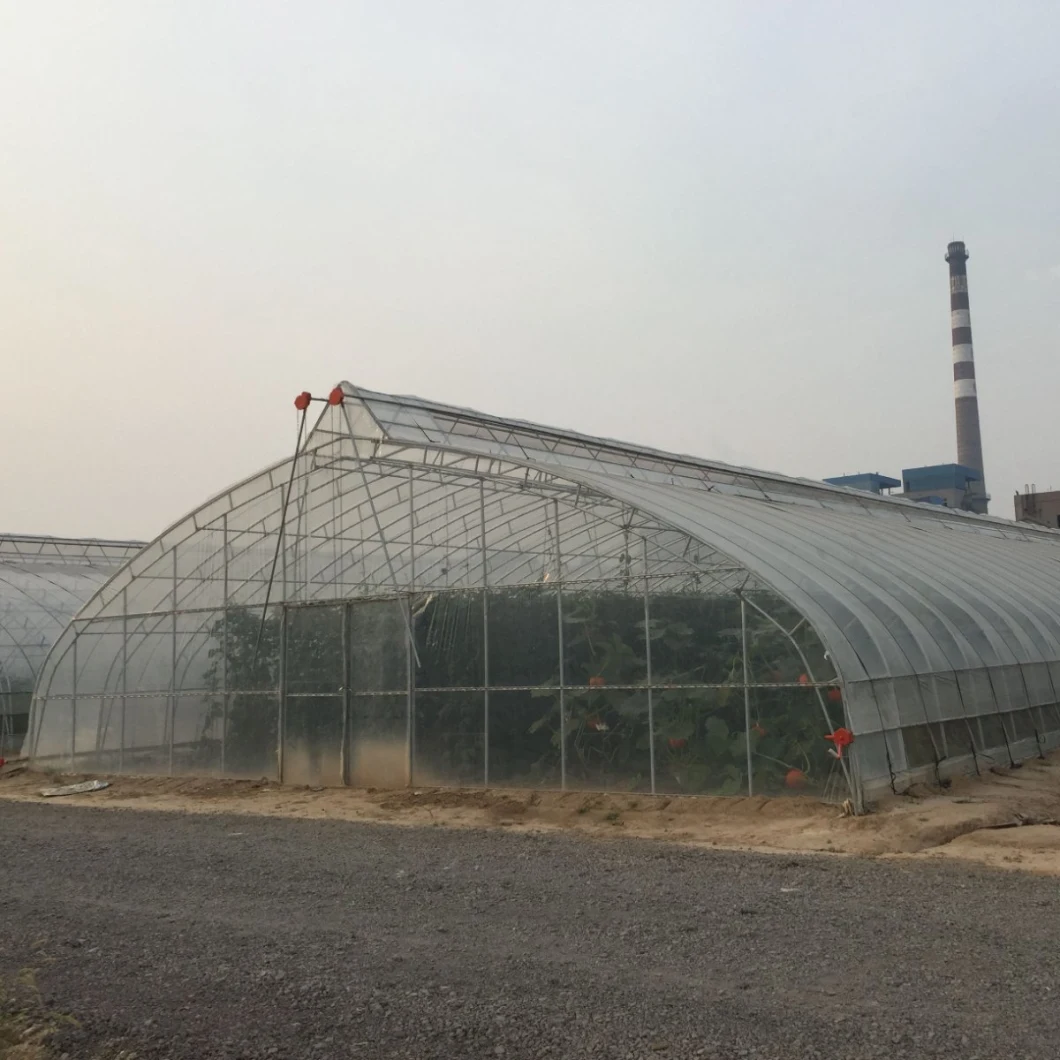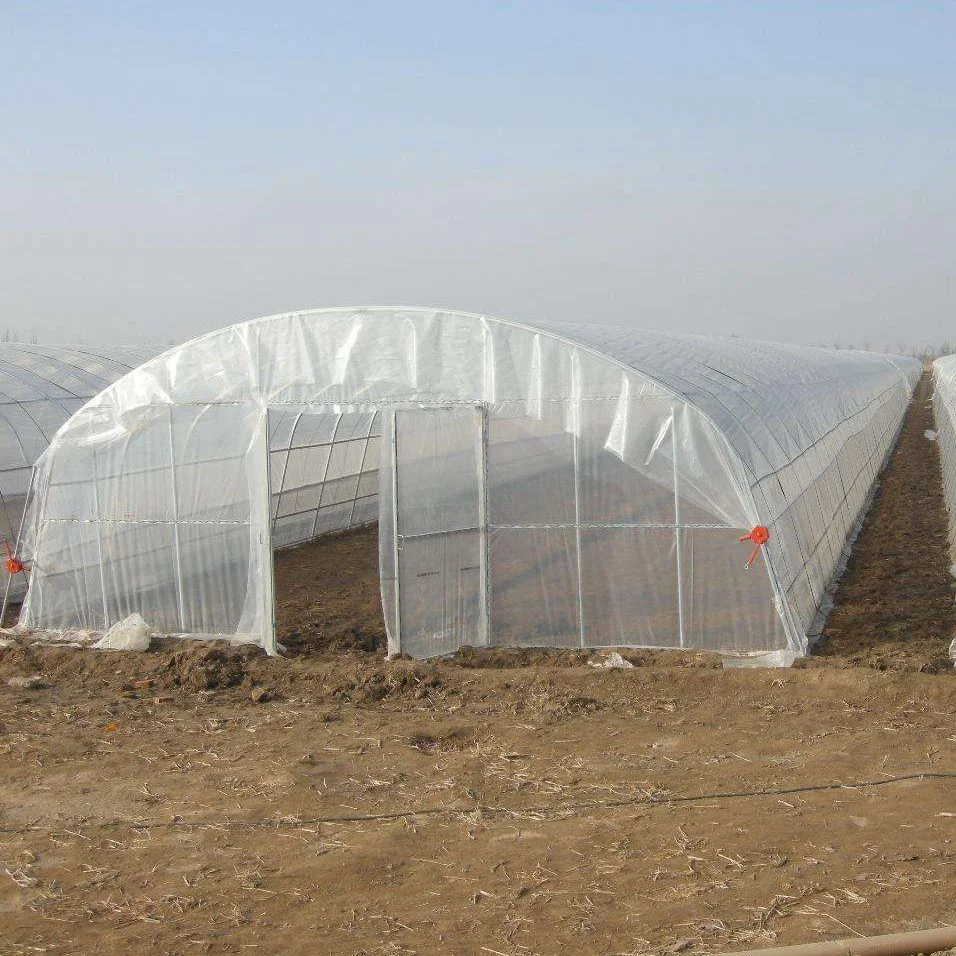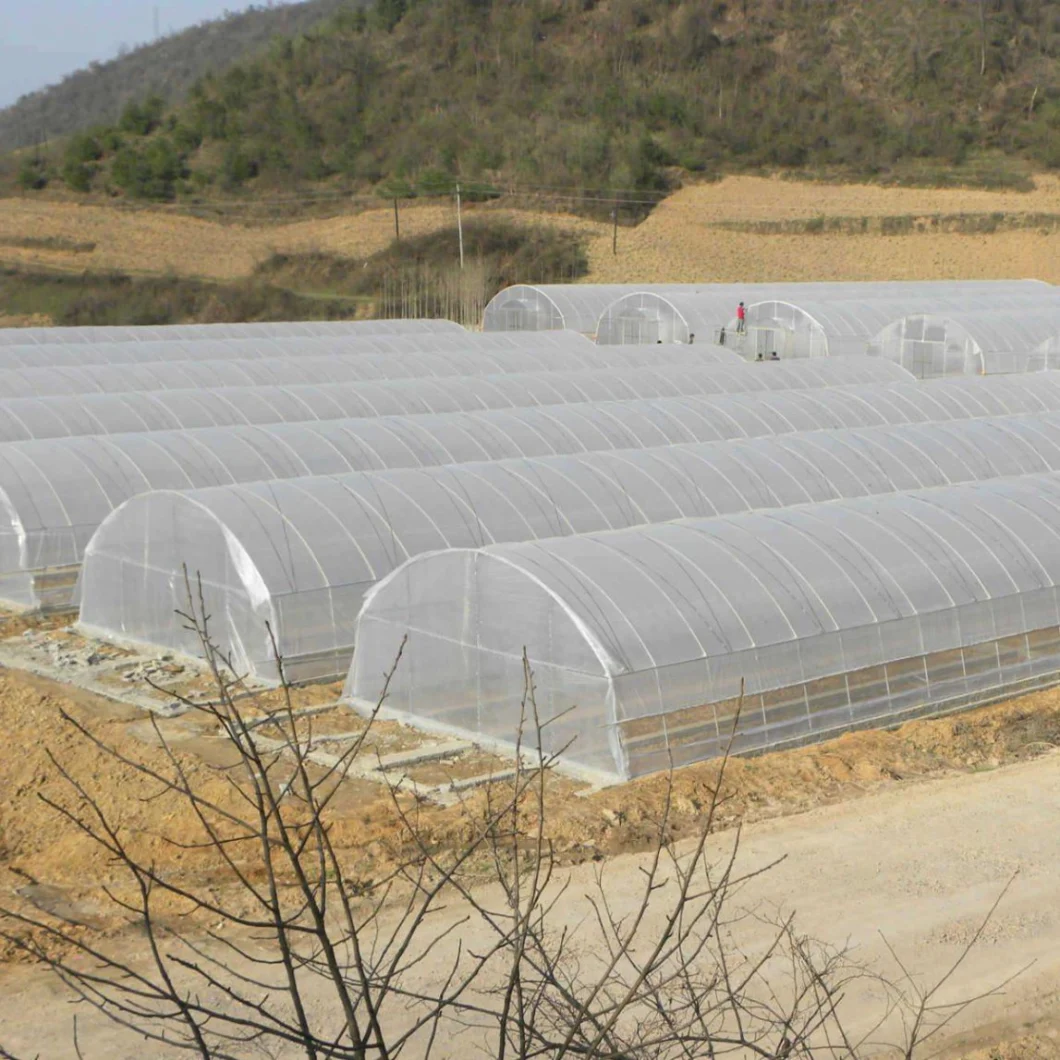 agriculture multi span/single span tunnel plastic film greenhouse with irrigation/hydroponic/shading/cooling system
The single span film greenhouse width and length can be customized according to buyer's request. The length normal is 15-100m. The width is 6-12m. The top height can be 2.5m -6m. The covering material is 100-150micron PO/PE film. The framework is hot galvanized steel tube. The greenhouse can be for growing different vegetable, flower, and fruit.
| | | |
| --- | --- | --- |
| 1 | Width | 6-12m, customized size |
| 2 | Length | 15-100m, customized size |
| 3 | Top height | 2.5m-6m, customzied size |
| 4 | Covering material | 100/120/150/180/200 micron PO film |
| 5 | System | ventilation / cooling / irrigation / heating / shading system |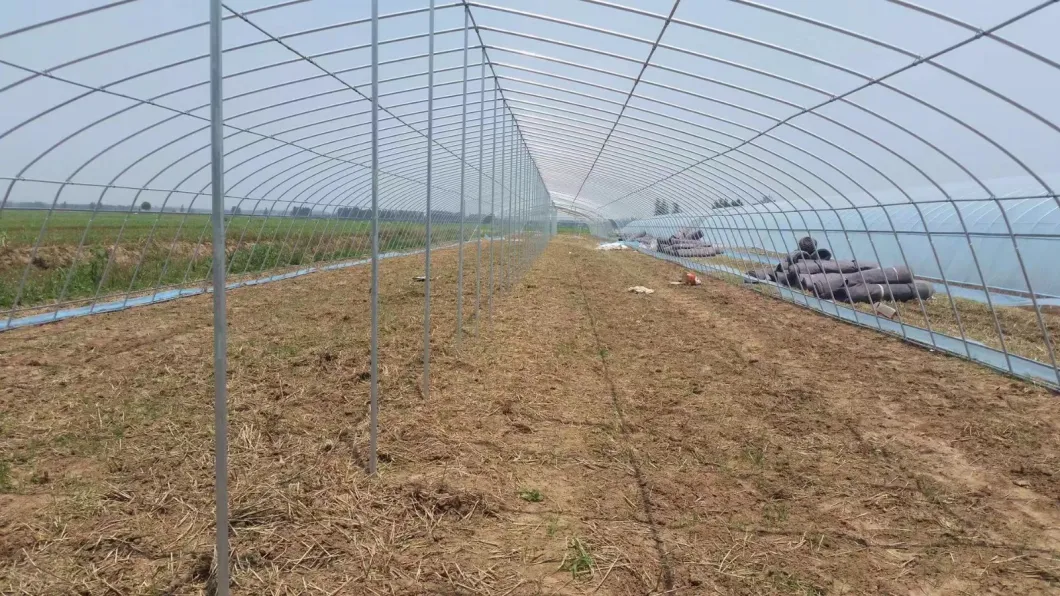 Galvanized steel tube
15-20 years service life
The pipe can be chosen according to your local climate information. for example, φ32x1.5mm, φ32x2.0mm, φ50x2.0mm, or oval pipe.
Covering material
The covering material is normal 100/120/150/200micron PO film. The lock channel, wiggle wire, pressing line can fix the film.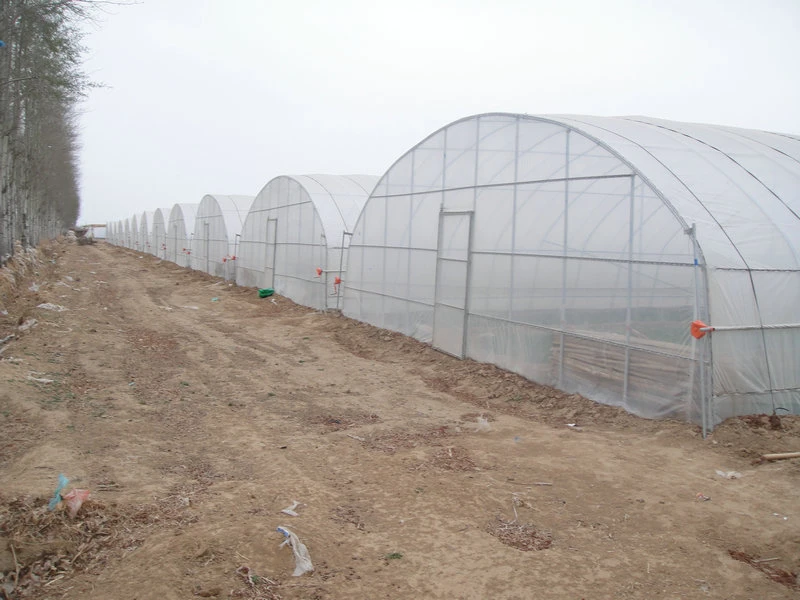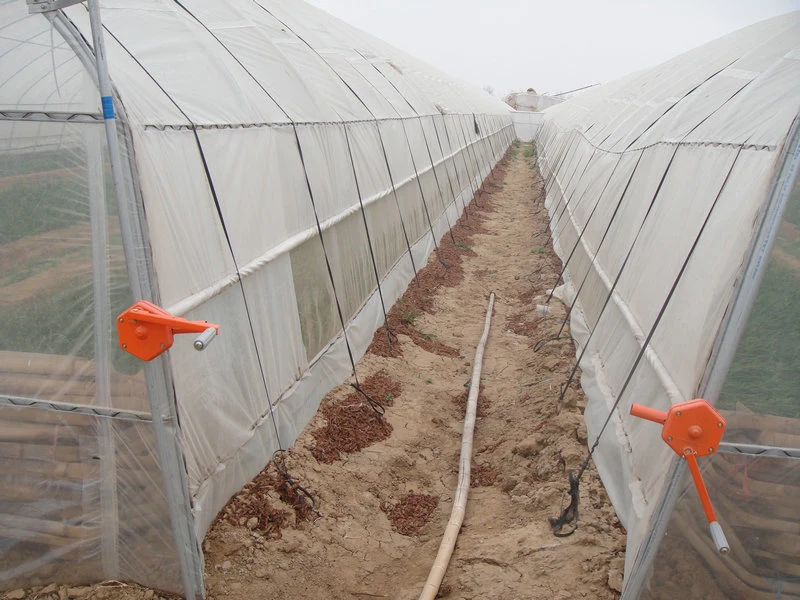 Ventilation
The ventilation can be side and roof ventilation. The insect net will cover the part. And we often use the film reeler to open or close the ventilation.
Greenhouse system
In the small tunnel greenhouse, you can add the inner shading system, cooling fan and cooling pad, irrigation system or another system according to your plants requirement.
In American market, the blackout greenhouse is popular. It add the blackout system and LED lamp, circulation fan for their medicine growing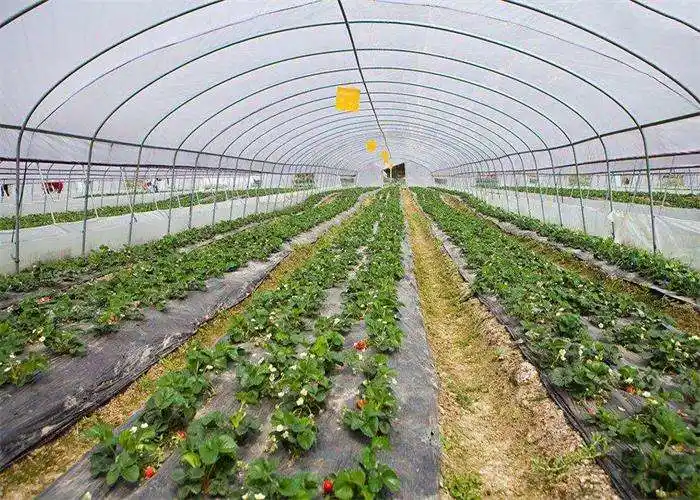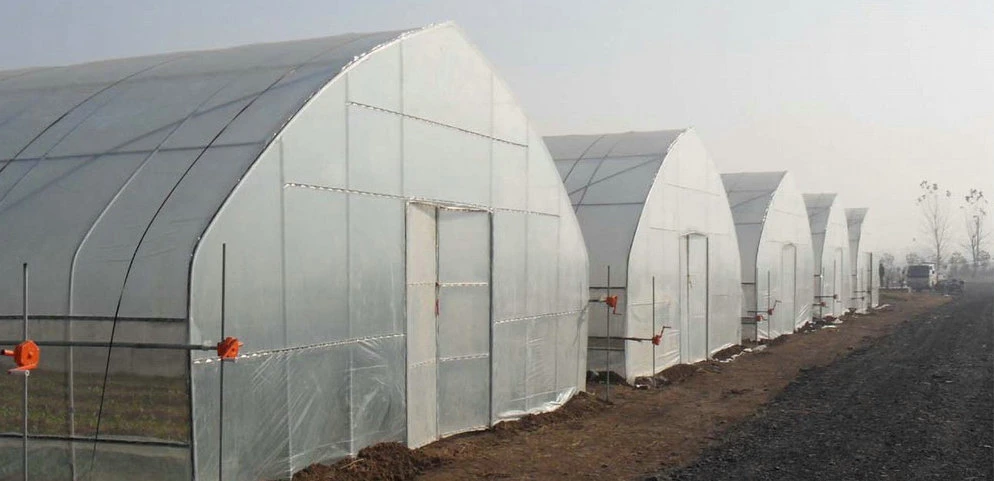 We are a professional manufacturer and exporter of greenhouse &configurations. Our company is located in shouguang City, which is famous for "the hometown of vegetables" in China.
Our main products comprise Light Deprivation Greenhouse, Glass Greenhouse, Polycarbonate Greenhouse, Plastic-film multi-span Greenhouse, Tunnel greenhouse, and Solar greenhouse etc.
Moreover, We also have Greenhouse Materials, they can match all the kinds of greenhouse. Including greenhouse materials comprise Skeleton system, Aluminum-profile system, Covering system,
Shading system, Ventilation system, Cooling system, Heating system, Seedbed system & irrigation system, Hydroponic system.
1. How long is the delivery time?
According to your greenhouse size and system, the delivery time is usually 15-60days.

2. Can you supply sample?
Small parts can be supplied, but you should pay the express cost.

3. Can your company supply greenhouse design?
Our company can give greenhouse design according to your land and plan after deposit. And we can give simple drawing before signing contract.

4. How to install greenhouse ?
Firstly we prepare the material and send the material to your city.
After your customs clearing, we send 2-4 engineers or all workers to guide to install.
If you want to save money, we only send engineers, and you match local workers.
If you think it is hard to build the greenhouse, we also can send engineers and workers to install for you.

5. When installing, what cost should we pay?
Our engineers and workers visas and round-trip tickets, their foods and accommodation, their communication