Light Deprivation greenhouse /All blackout greenhouse/ Medicine herb plant greenhouse/CBD greenhouse/ hemp greenhouse
-Simple structure, easy assembly,special design for medicine herb plant
I. Features
Trinog offered light deprivation greenhouse, specialized in the affordable, effective, engineer design automated light deprivation shading system (100% Blackout system). We can supply turnkey one-stop solutio blackout project. Our auto Light deprivation Greenhouse kit can be attached to the outside of your existing greenhouse.
Then our auto light deprivation greenhouse, which equipped with following systems:
1). Cooling system: Including the exhaust fan in light shield and wet curtain can help control the temperature greenhouse.
2). Ventilation system: Maximize using natural ventilation to reduce production cost
3). Lighting system: LED light or Sodium lamp supplementary the light demand of the light so that can speed up hemp growing.
4). light deprivation system(Blackout system): Automatice motor control system with sensor, can be auto-control and manual control to fulfill the herb plants' growing.
5). Ventical horti-fan that can exchange the air inside the greenhouse or farm when with a total sealed growing environment.
Contact with us directly If you guys want more information about light deprivation greenhouse or systems , will recommend the suitablesolution according to your requirement.
II. Structural Characteristics
Gothic roof or triangle roof or venlo type structure

Span: 6M/8M/9M or as customized, arches space: catering for different climate conditions

Top height: 3.5-4M

Cover: Polycarbonate Sheet, Film, F-clean, Glass or Polyurethane board

Greenhouse structure strength:

| | |
| --- | --- |
| Structure Type | TU,EM,EU Structure for optiion |
| Covering | Polycarbonate Sheet, Film, F-clean, Glass or Polyurethane board |
| Span Width | 8/9.6m or customized |
| Length | Customized |
| Height | Customized |
| Wind Load | 0.5 KN/M2 |
| Snow Load | 0.4KN/M2 |
| Max Tonnage | 150/M3/H; |

III. Light Deprivation Greenhouse Pictures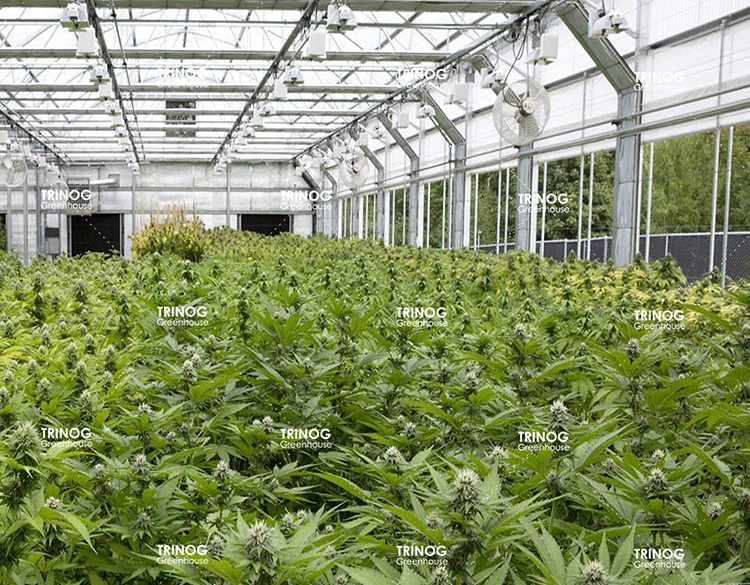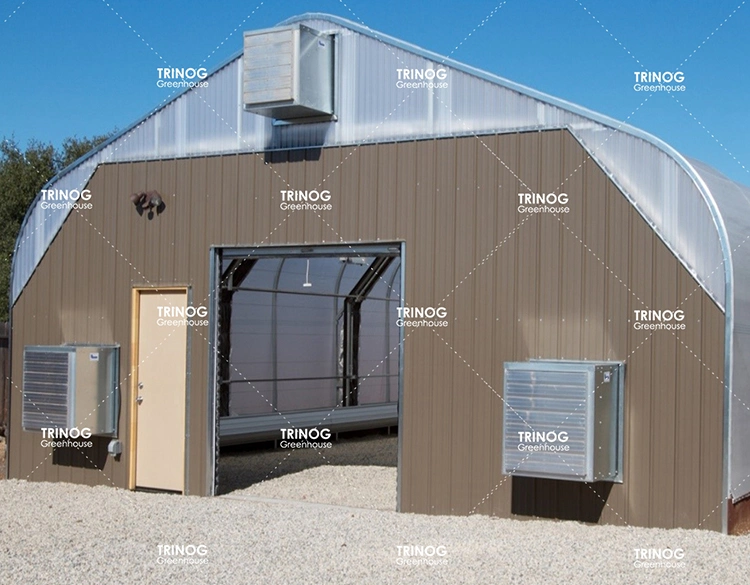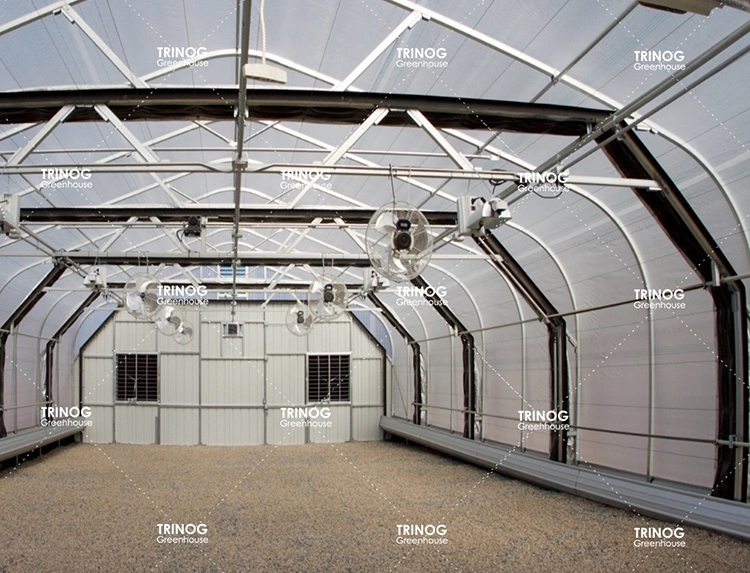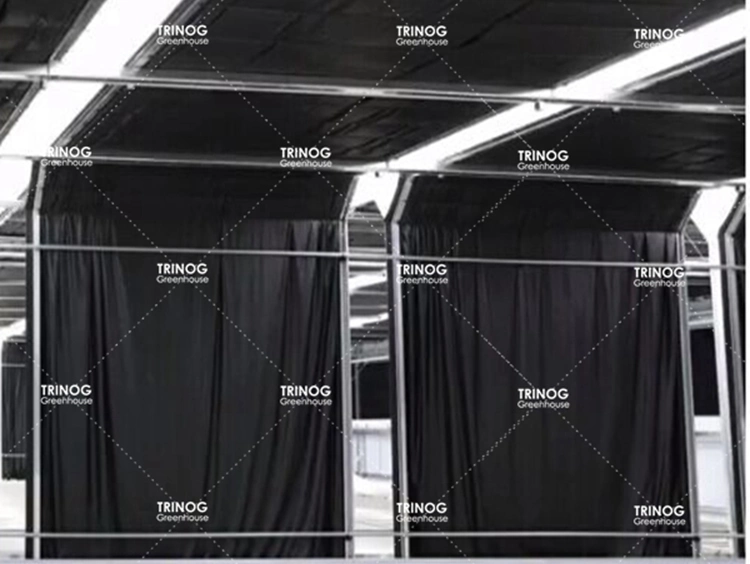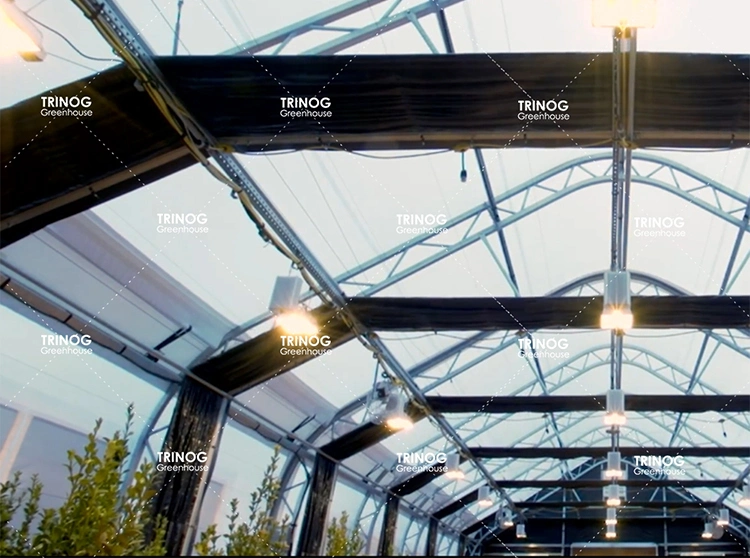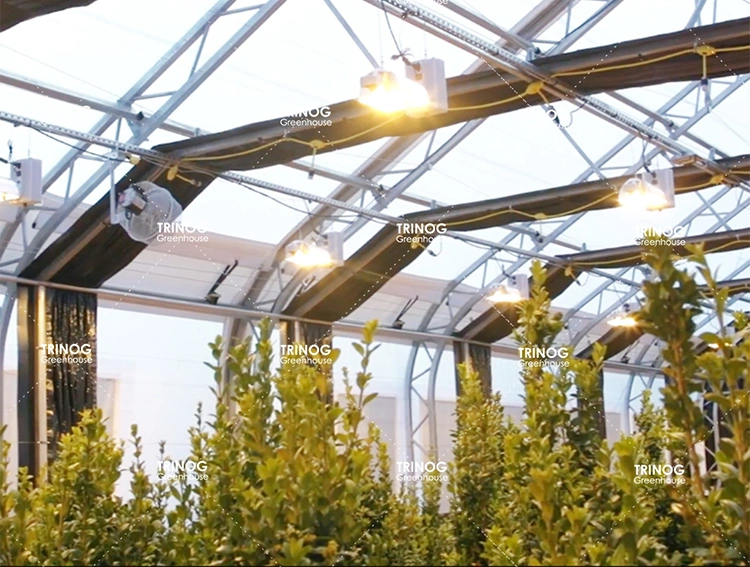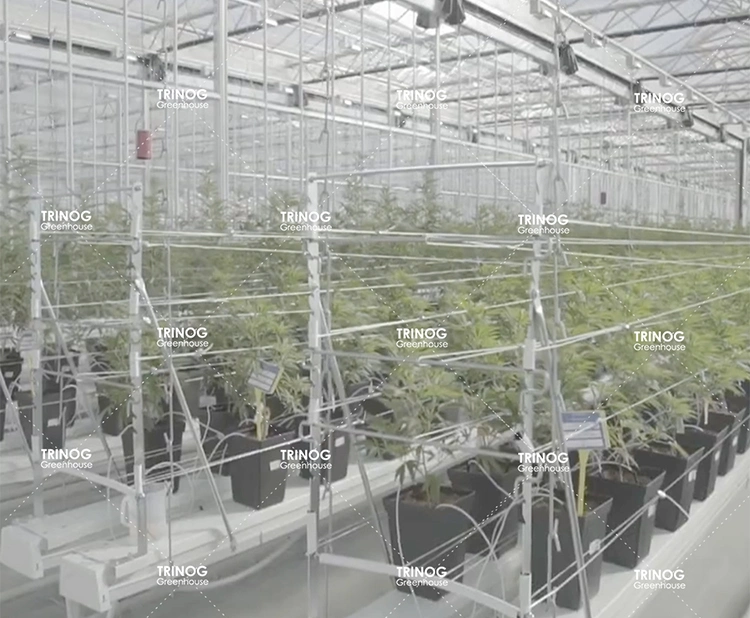 IV. Company introduction
Trinog-xs (Xiamen) Greenhouse Tech was founded in 2004. Our company specializes in greenhouse design, development, assembly, and distribution. We collaborate extensively with our sister company, AGDC Agricultural Technology, to undertake the immersive development and production of soil-less cultivation facilities, and provide customized complete hydroponics growing solutions. And we also provide affordable pre-fabricated housing solutions for different needs (residential houses, warehouses, and packaging workshops, etc).

Our technology development center is operated by a highly proficient team of professionals. These talented individuals are tasked with the design of new products and the optimization of existing models. They can also provide custom solutions based on client requirements.

We are presently headquartered Xiamen city, an international container port city. Our 250,000 square meter production base is situated within the Xingtai Industrial Zone of Changtai County, a 45minutes drive from Xiamen. Our operating staff includes 200 employees. Their dedication has allowed us to successfully pass the ISO9001 certification.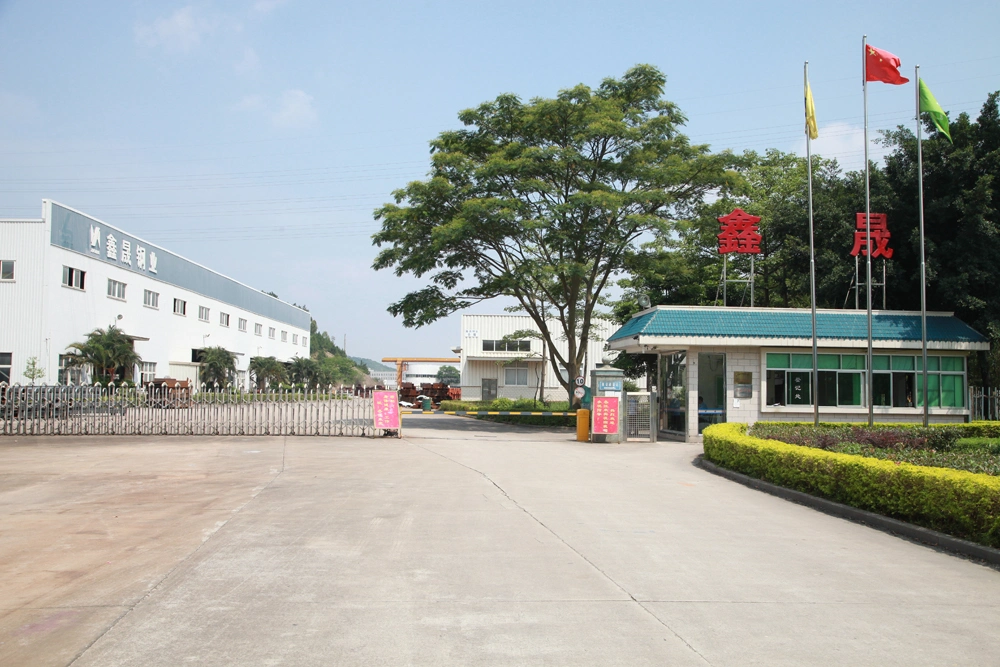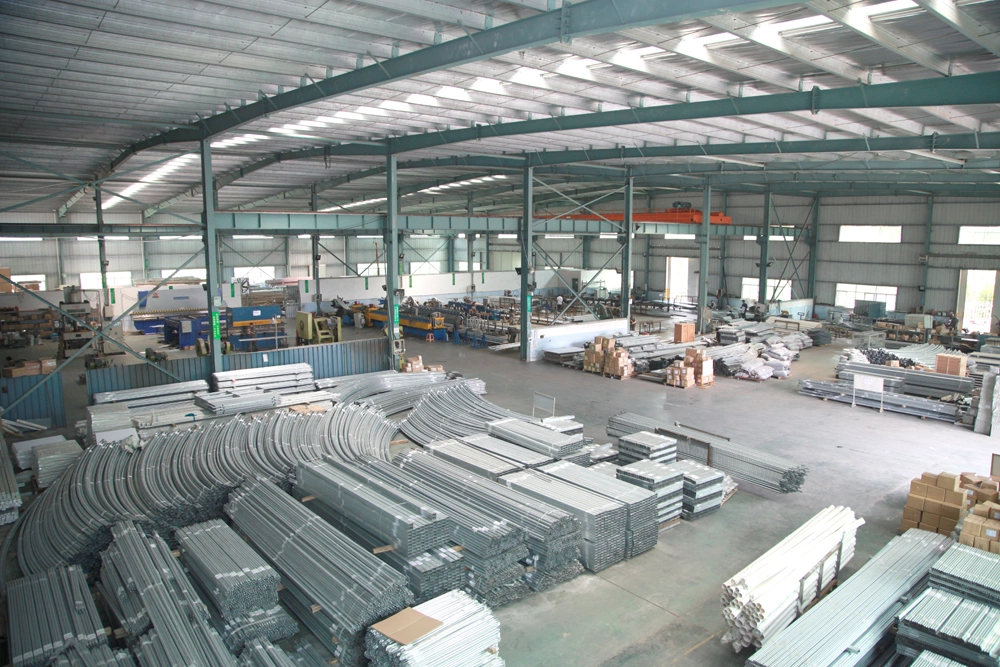 As an export-oriented enterprise, more than 90% of our greenhouse projects have been placed overseas. Our products have found destinations in more than 60 countries and regions including Australia, Cyprus, Egypt, Japan, Indonesia, Italy, Kenya, Peru, South Africa, Sudan, Thailand, the US, Uzbekistan, etc.

Our finished projects include the 10-hectare hydroponic project for the Kingdom of Bahrain and the one-hectare hydroponic greenhouse for the Abu Dhabi royal quarters within the UAE. Thus far, all of our engineering projects have received the approval of satisfied customers.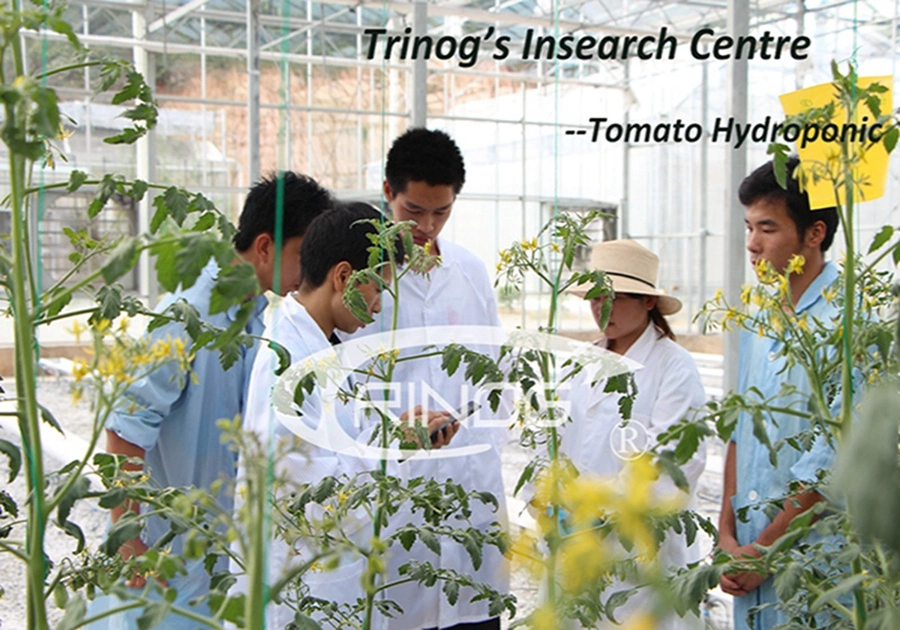 V. Contact us
You are welcomed to contact us for your inquiry and for more information.
Trinog-xs (Xiamen) Greenhouse Tech. Co., Ltd
Suite 403-404, Bld. No.25, Wanghai Road, Software park II, Xiamen, China 361008

Website: trinog.en.made-in-china.com
Contact: Mrs. Dawn Lee