Intelligent/Glass Greenhouse Farm/Breeding/Ecological Restaurant Greenhouse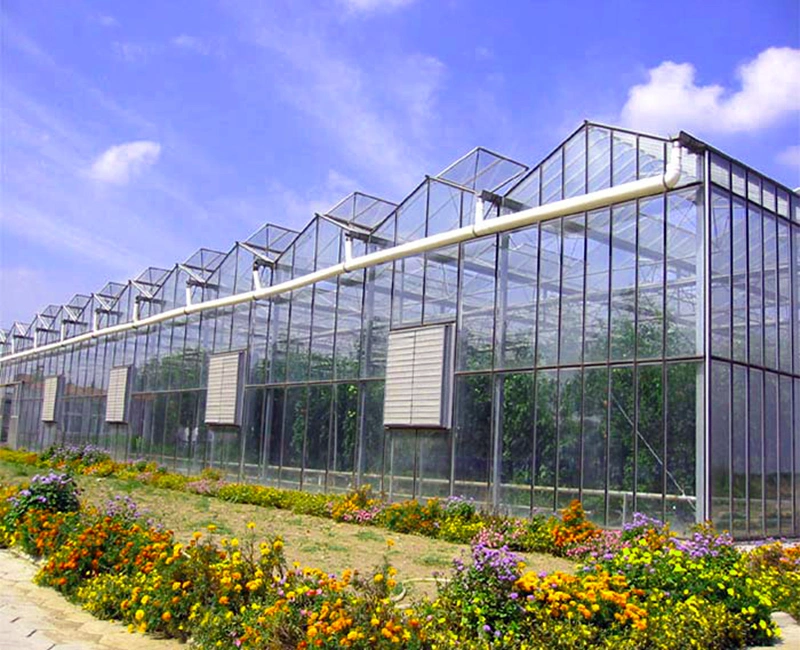 Glass Greenhouse
Intelligent glass greenhouse:

glass as the main light transmission covering material, The glass greenhouse has the longest life, high transmittance, suitable for planting high light crops, use in a variety of areas, and all kinds of climate conditions.. With high-strength structural framework, it has strong adaptability to climate temperature, good stability and beautiful appearance.
This design style can attract many customers. Whether you are planting, breeding or sightseeing, ecological restaurant can provide you with a convenient and generous place.

In the greenhouse industry, according to the size of the span and width, it is divided into many construction types, and it is divided into: vegetables glass greenhouse, flowers glass greenhouse, seedling greenhouse glass, glass ecological greenhouse, research glass greenhouse, three-dimensional glass greenhouse, special-shaped glass greenhouse, sightseeing glass greenhouse, intelligent glass greenhouse and so on.

Greenhouse owners are free to deploy in the area and the way of use. The minimum one is garden greenhouse and the maximum one has the height of up to 10 meters, span of up to 16 meters, width up to 10 meters, and the intelligent degree may achieve a key control.
| | |
| --- | --- |
| Name | Glass greenhouse |
| Covering Material | Glass |
| Length/widtn | customized |
| Span | 8/9.6/12m |
| Gutter height | 4-6m |
| Light Transmittance | >95% |
| Bay | 4m |
Application
Planting vegetable, for example, tomato, cucumber, peper, chilli, leaf vegetable, etc.

Planting flower.

Planting fruits.

Soilless culture.

Agriculture trial.

As restaurant

For sightseeing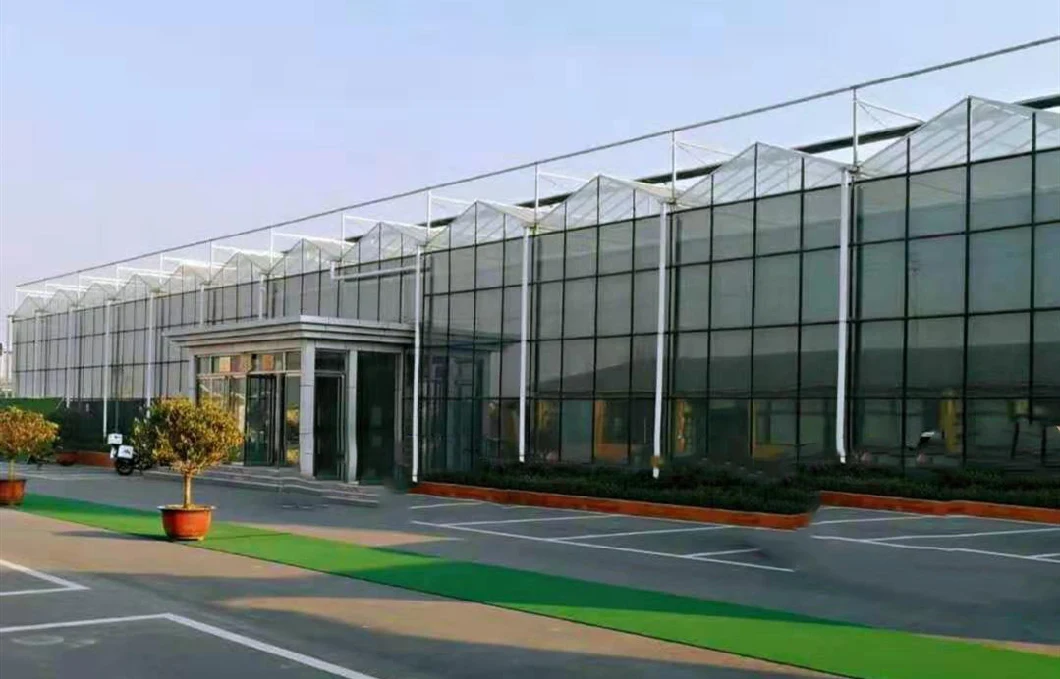 Irrigation System
Drip irrigation
1)Water is applied close to plants so that only part of the soil in which the roots grow is wetted.
2)applications are more frequent (usually every 1-3 days) and this provides a very favourable high moisture level in the soil in which plants can flourish. Drip irrigation is most suitable for row crops (vegetables, soft fruit), tree and vine crops
Sprinkler irrigation
1)Sprinkler irrigation system is a method of applying irrigation water which is similar to natural rainfall.
2)Water is distributed through a system of pipes usually by pumping. It is then sprayed into the air through sprinklers so that it breaks up into small water drops whichd fall to the ground.
3)The pump supply system, sprinkler and operating conditions must be designed to enable a uniform application of water.
4)Sprinkler irrigation is suited for most row, field and tree crops and water be sprayed over or under the crop canopy.
High Pressure Fogger System
1) For cool down the temperature in greenhouse and increase the humidity as well.
2)Increase humidity in greenhouse at the same time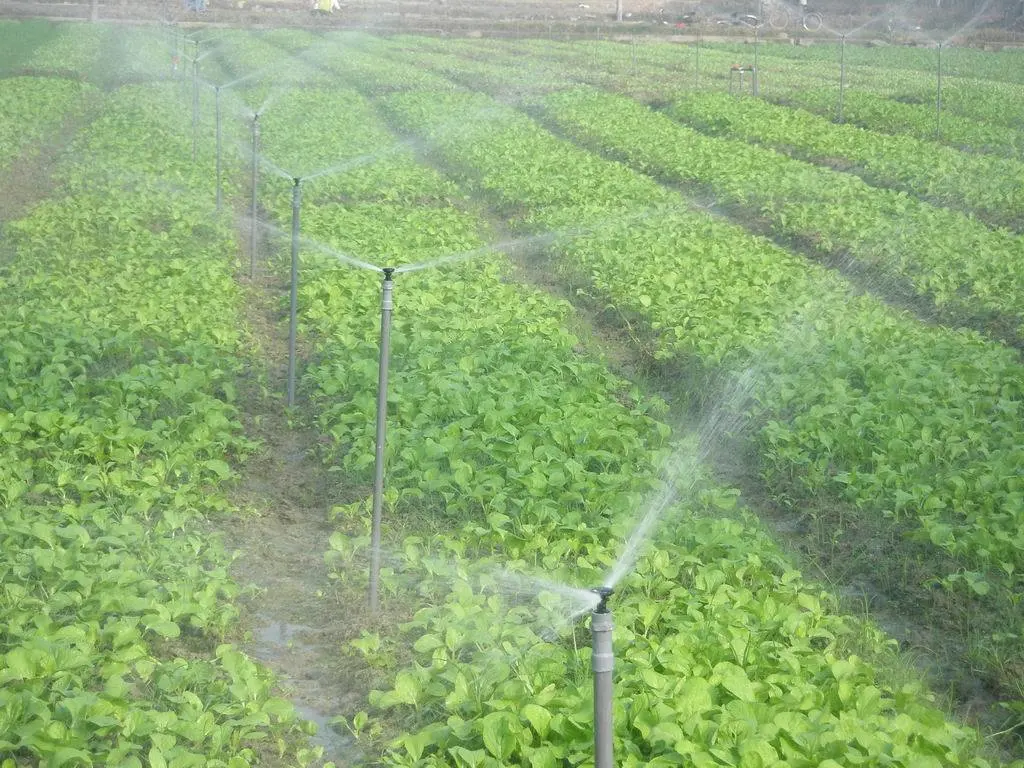 Hydroponic
Hydroponic Cultivation is a kind of cultivation method of which the root system of the plants is connected with the nutrient solution,
This method makes the nutrient solution flow circularly,
ensuring that the plants can be supplied with water and nutrients continuously and that the root system of plants can get the oxygen constantly.
Advantages
(1) Saving the water: obvious water-saving effect and beneficial for the water-saving agriculture.
(2) Protecting the environment: inorganic fertilizer used for not polluting the environment.
(3) Saving the labor and managing easily: water and fertilizer supplied together at the fixed time and amount, easy to manage.
(4) Avoiding the successive cropping obstacle, taking full advantage of space.
(5) Controlling and optimizing every suitable climate element for growing the plants.
Parameter of product
| | | | |
| --- | --- | --- | --- |
| Top Width(cm) | Heigth(cm) | Bottom Width(cm) | Length |
| 18 | 16 | 13 | customized |
| 22 | 18 | 13 | customized |
| 30 | 19 | 20 | customized |
| 29 | 24 | 21 | customized |
| 18 | 15 | 11 | customized |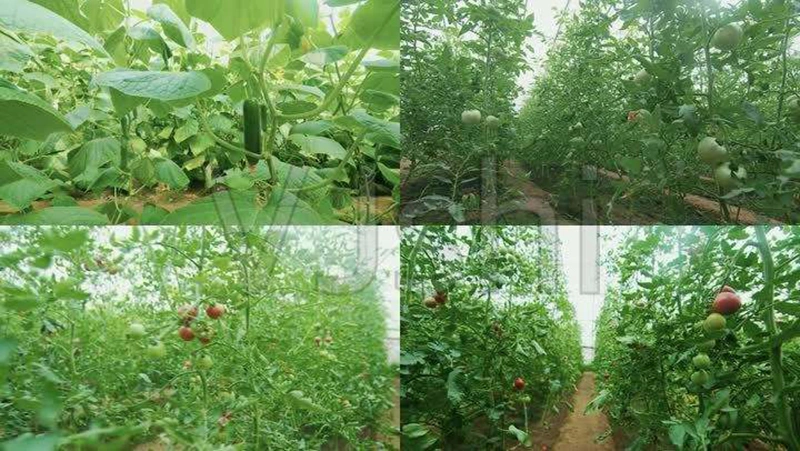 Bench
Wire diameter
3.0mm x 3.0mm, 3.2mm*3.5mm, 4mm x 3.2.0mm
Mesh
120 mm X 25mm, 130mmX30mm, 125mmX50mm
Maximum size
1.9m X 4m
Seedbed net
Plastic dip coating
Seedbed frame
Aluminum alloy
Seedbed foot
Galvanized rectangular steel
application
raising flowers, planting plants, bonsai cultivation
Type
Two layers fixed garden bench
One layer movable garden bench
Features
1)It is simple in structure;
2)Easy maintenance;
3)Short installation period;
4)Less weight;
5)Easy for transport;
6)Good ventilation.
7)space saving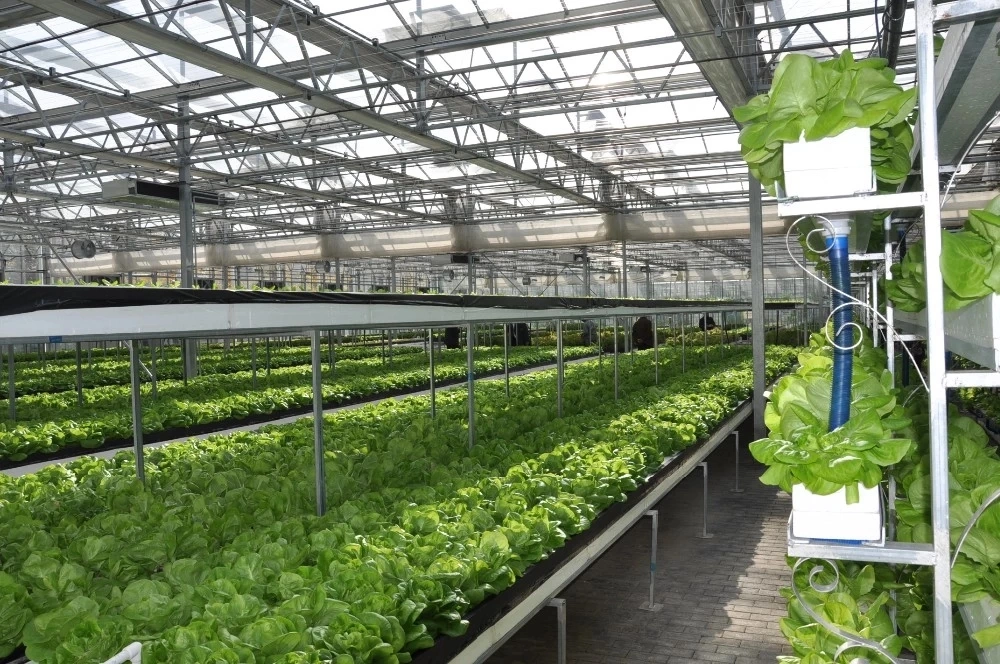 Related Product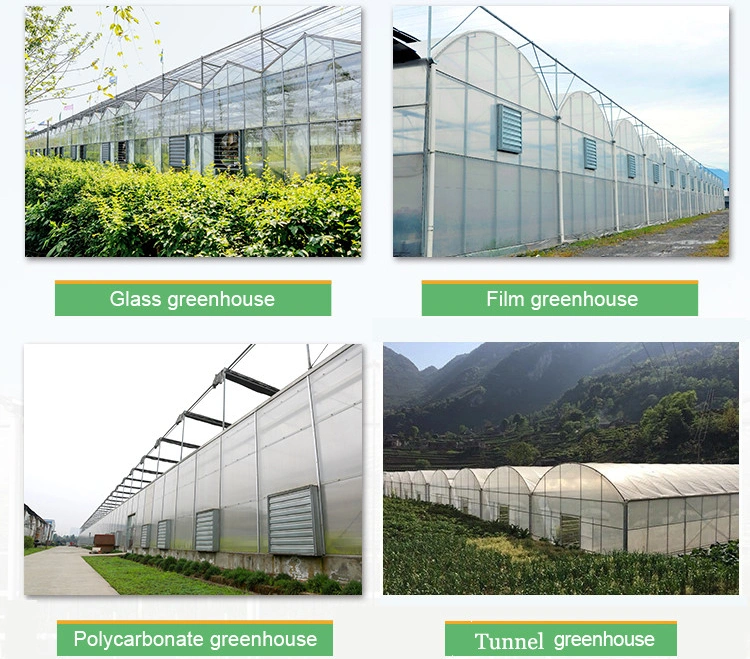 Optional system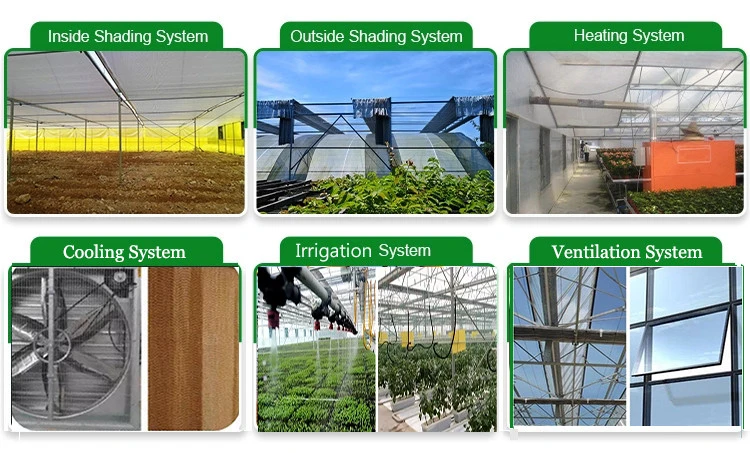 Package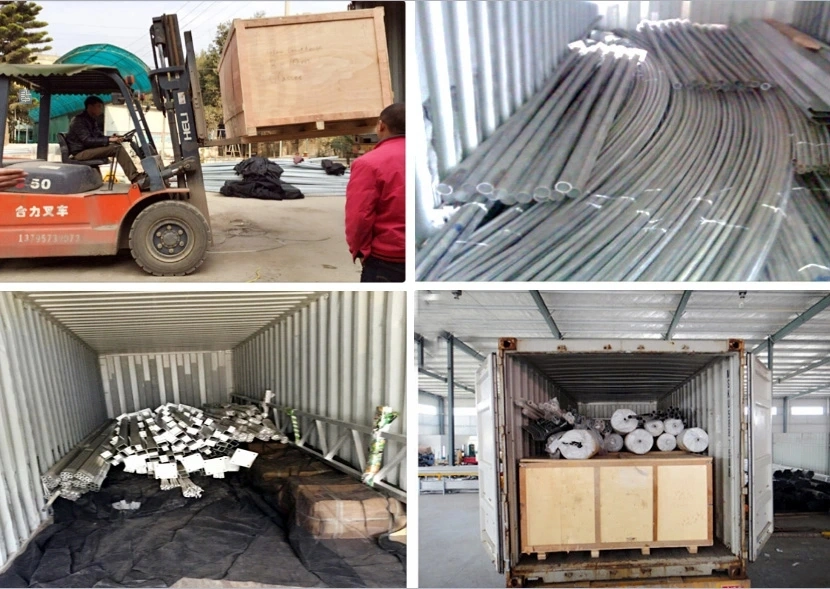 Our company
Bozong company is a professsional factory producing greenhouse for over 35 years.Our company regard quality as life of our factory, we have professional engineer department.Every year we ship above USD 8 millon to all over the world,there are many customers visiting our factory for business cooperation.
we warmly welcome your inquiry and sincerely hope to start cooperation with customers from all over the world.
Contact us
Warmly welcome you to contact us for your inquiry and for more information!
Ziyang Bozong Import & Export Trading Co., Ltd
Add:Jiaozi Avenue, Yanjiang District,Ziyang, Sichuan, China
Web: http://bozong.en.made-in-china.com
http://bozong.en.made-in-china.com