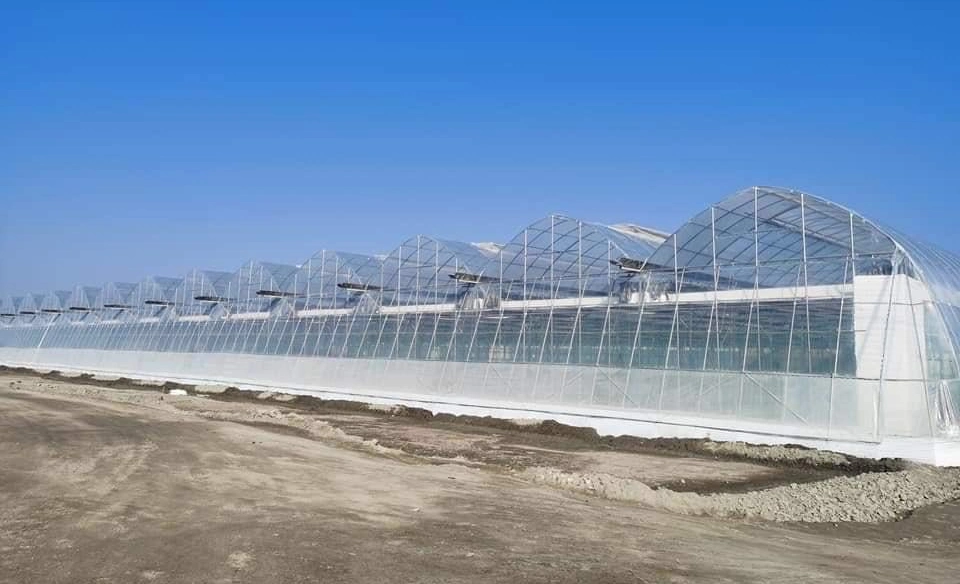 Plastic Film Multi Span Tunnel Greenhouse for Tomato/Cucumber/Lettuce/Strawberry
| | | |
| --- | --- | --- |
| No. | Product Name | Details |
| 1 | Span | 8m, customzied |
| 2 | Section | 4m, customzied |
| 3 | Gutter height | 2.5-6m, customzied |
| 4 | Top height | 4.3-7.8m, customzied |
| 5 | Greenhouse cover | 100/120/150/200 micron PO film |
| 6 | Framework | square tube, circular tube, are all hot galvanized |
| 7 | Optional system | Ventilation/ cooling/heating/shading/irrigation/hydroponic/control system |
| 8 | Other type greenhouse | single span film greenhouse/glass greenhouse/pc sheet greenhouse |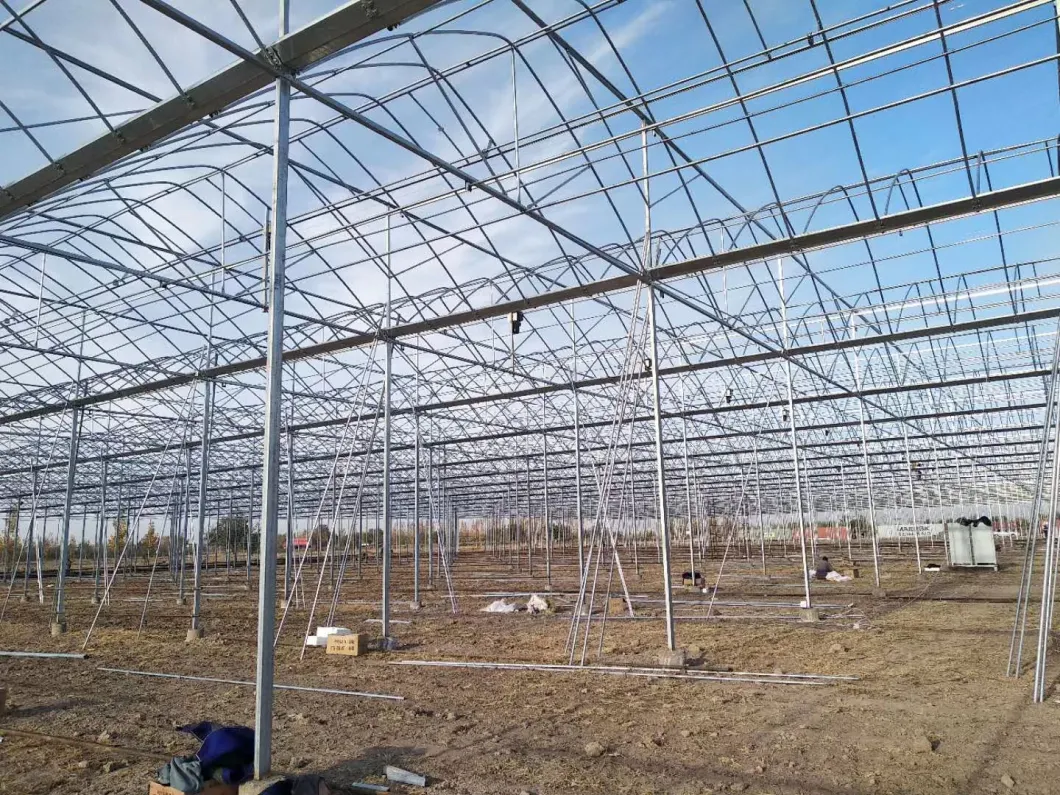 Hot ganvanized steel framework
Galvanized layer has thickness uniformity, no burr, durable, strong stability.
It is high quality steel which is accordance with national standard.
100/120/150/200 micron Po film
1. Protect growing plants against different conditions of weather such as cold waves, big wind, sand and dust storm, heavy rain or snow
2. Inhibit insect and bird activity
3. Decrease using the agricultural pesticides
4. Help to creating a suitable environment for plant growth: maintain suitable humidity and temperature
5. light transmittance is more than 90% for good photosynthesis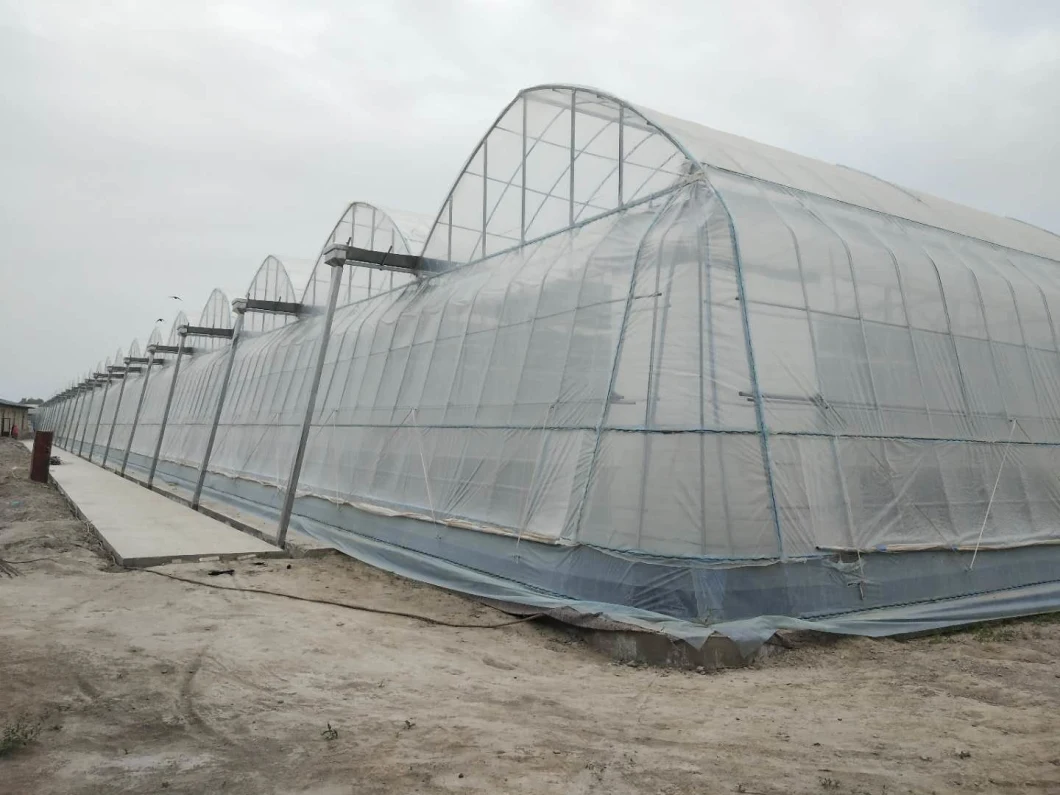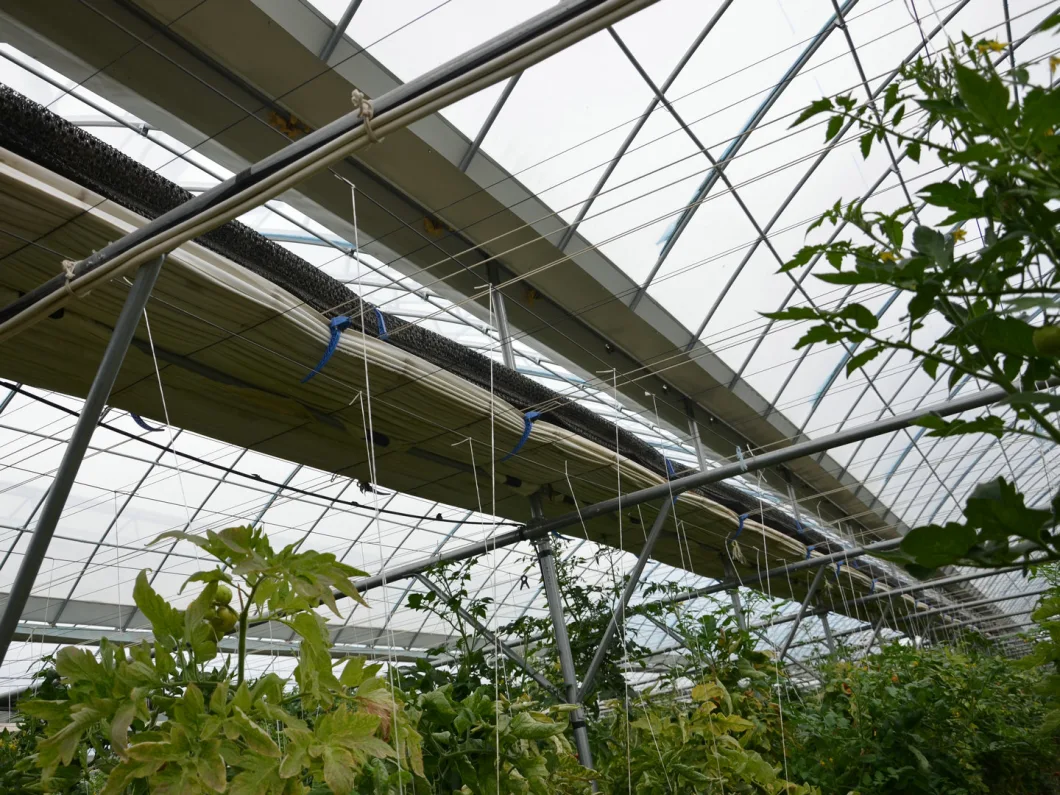 Inner shading system
In summer, it can reduce the inner temperature ; and in winter and at night, it can prevent the heat running off.
The aluminum foil shade net good solar and thermal reflectance. So It has double effect of cooling and warming.
it will reduce the heating cost.
Inner warming system
1. keep indoor greenhouse temperature
2. good anti-wind, great waterproof function and anti-aging effect.
3. light and cheap, so it is economical for modern agriculture.
4. convenient for store and operation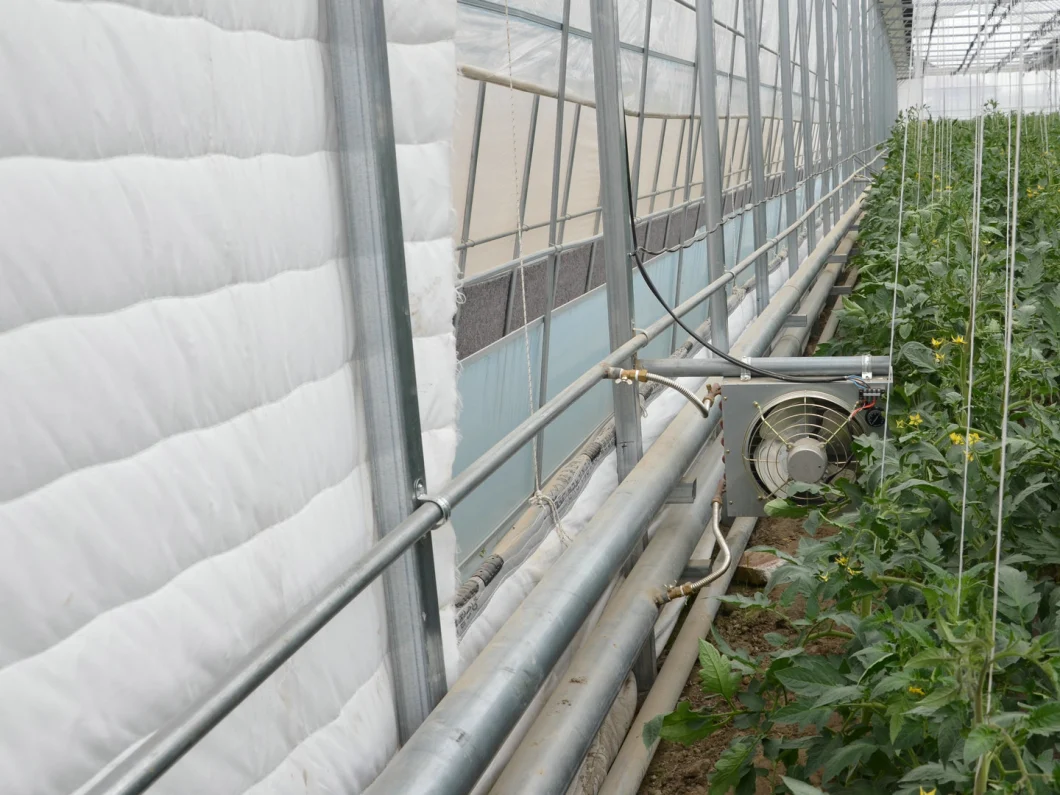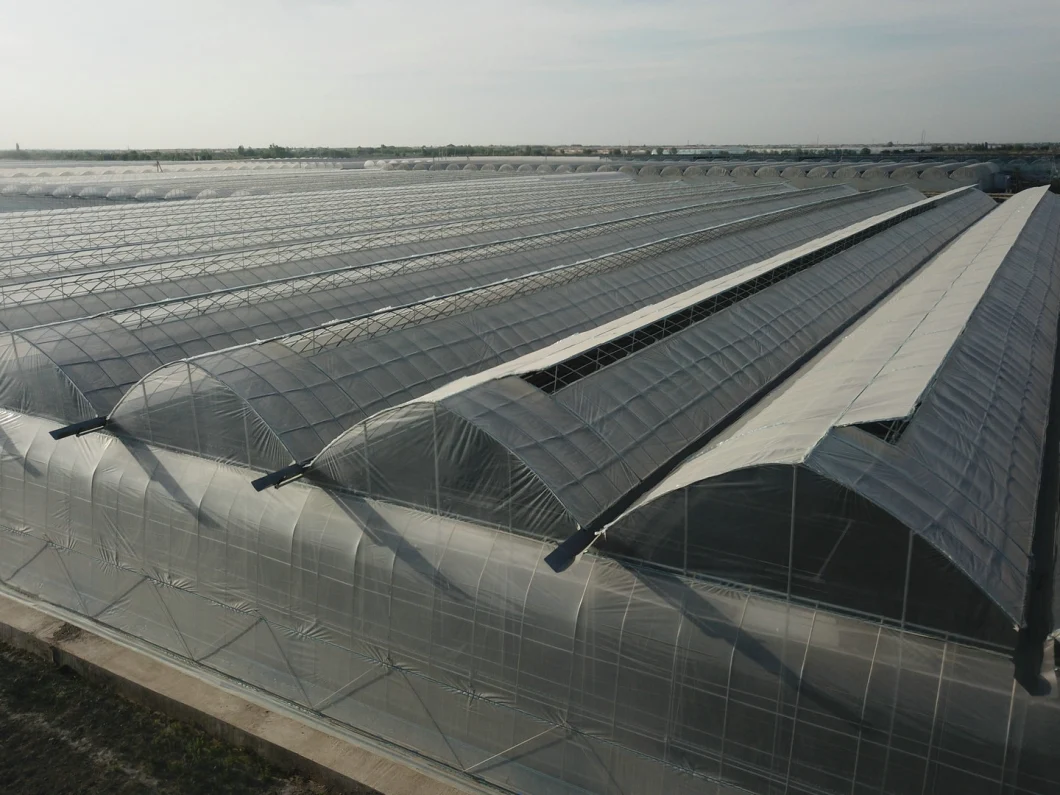 Ventilation system
The system is actuated by the gear motor and controled by the rack, pinion and other transmission tubes to make the window open and close.
Or it can by controlled by the manual and electric roll up motor.
Heating system
boiler + heating pipe (normal for planting system)
boiler + heating fan ( cheaper price)
It will be design according to your greehouse size and local temperature and other requirement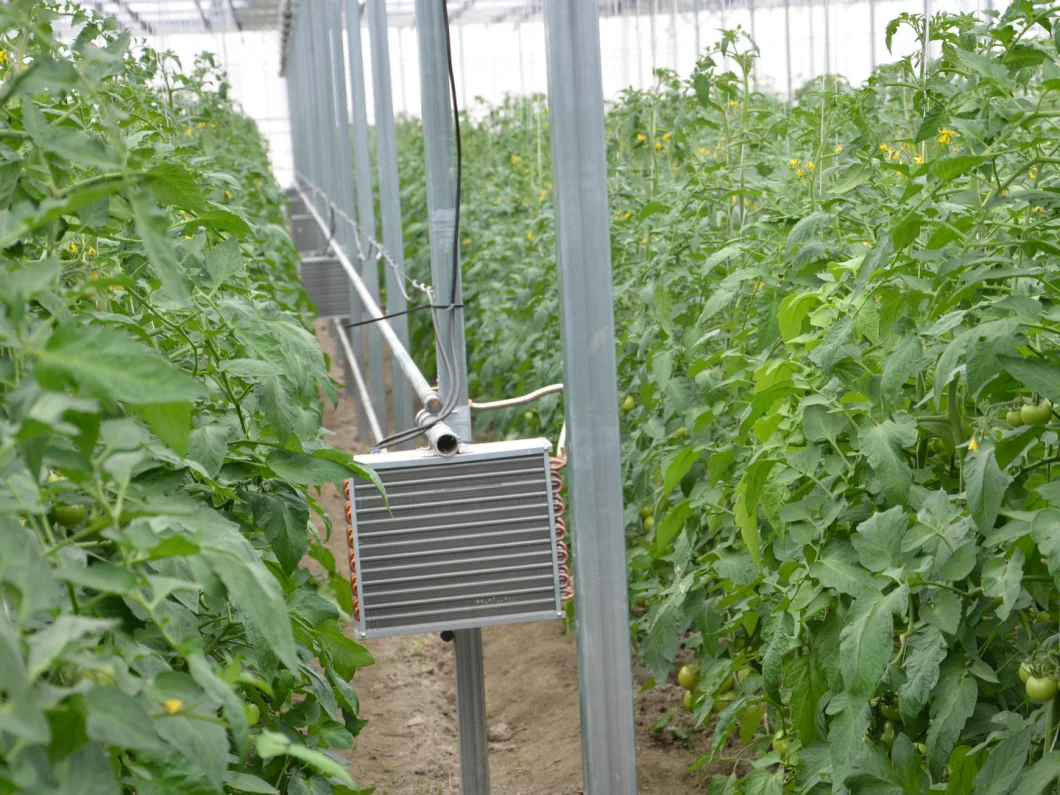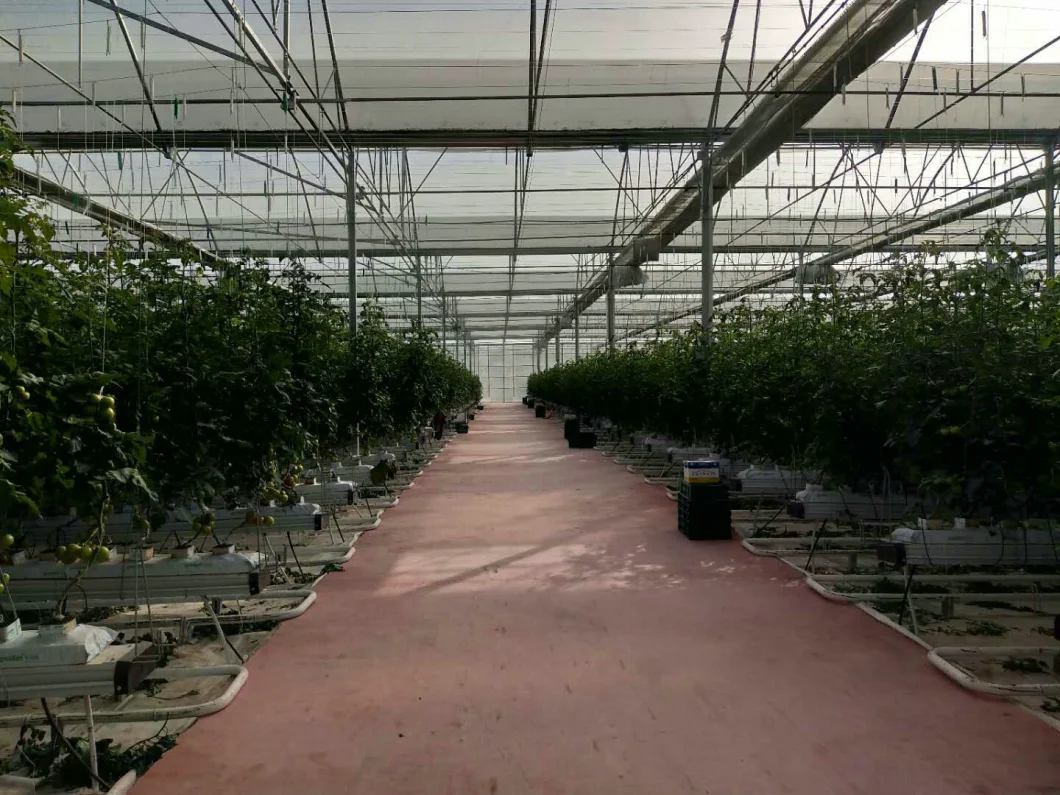 Substrate culture has strong buffer ability, so there is no contradiction of mositure, nutrients and O²,
and the equipment is more simple tahn hydroponics and aeroponics, even without the need of power, so less investment, low cost.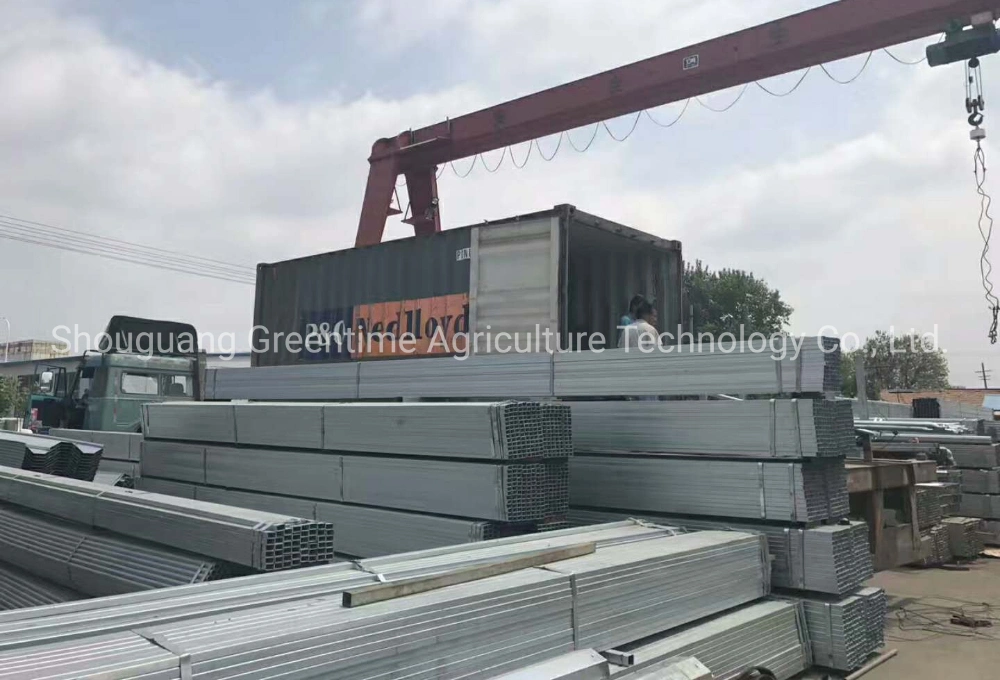 Shouguang Greentime Agriculture Technology Co.,Ltd is a professional manufacturer and exporter of greenhouse &configurations.
It is located in shouguang City, which is famous for "the hometown of vegetables" in China.
The main products comprise Light Deprivation Greenhouse, Glass Greenhouse, Polycarbonate Greenhouse, Plastic-film multi-span Greenhouse, Tunnel greenhouse, and Solar greenhouse etc.
Moreover, We also have Greenhouse Materials, they can match all the kinds of greenhouse.
Including greenhouse materials comprise Skeleton system, Aluminum-profile system, Covering system, Shading system, Ventilation system, Cooling system, Heating system, Seedbed system & irrigation system, Hydroponic system.
1. How long is the delivery time?
According to your greenhouse size and system, the delivery time is usually 15-60days.

2. Can you supply sample?
Small parts can be supplied, but you should pay the express cost.

3. Can your company supply greenhouse design?
Our company can give greenhouse design according to your land and plan after deposit. And we can give simple drawing before signing contract.

4. How to install greenhouse ?
Firstly we prepare the material and send the material to your city.
After your customs clearing, we send 2-4 engineers or all workers to guide to install.
If you want to save money, we only send engineers, and you match local workers.
If you think it is hard to build the greenhouse, we also can send engineers and workers to install for you.

5. When installing, what cost should we pay?
Our engineers and workers visas and round-trip tickets, their foods and accommodation, their communication